Over the course of his storied career with the Street Outlaws franchise, there's been one distinct honor that has eluded "Daddy Dave" Comstock – a No Prep Kings Invitational event win. Until now.
Piloting his brand-new Audi S5, built by Tynan Race Cars and powered by an Xtreme Racing Engines 540 Hemi with a ProCharger, Comstock maneuvered his way through five rounds of competition this past weekend at Beech Bend Raceway Park in Bowling Green, Kentucky. Comstock admits that a huge weight was lifted off his shoulders after securing his first NPK win.
"Finally," Comstock says, pausing. "Finally. It's hard to follow in the group of people that have won one. You've got Ryan Martin, Lizzy (Musi), Kye (Kelley), Justin Swanstrom. Hell, there's people that have won that have not been in the game as long as I have. It becomes a gut check when you haven't done it yet."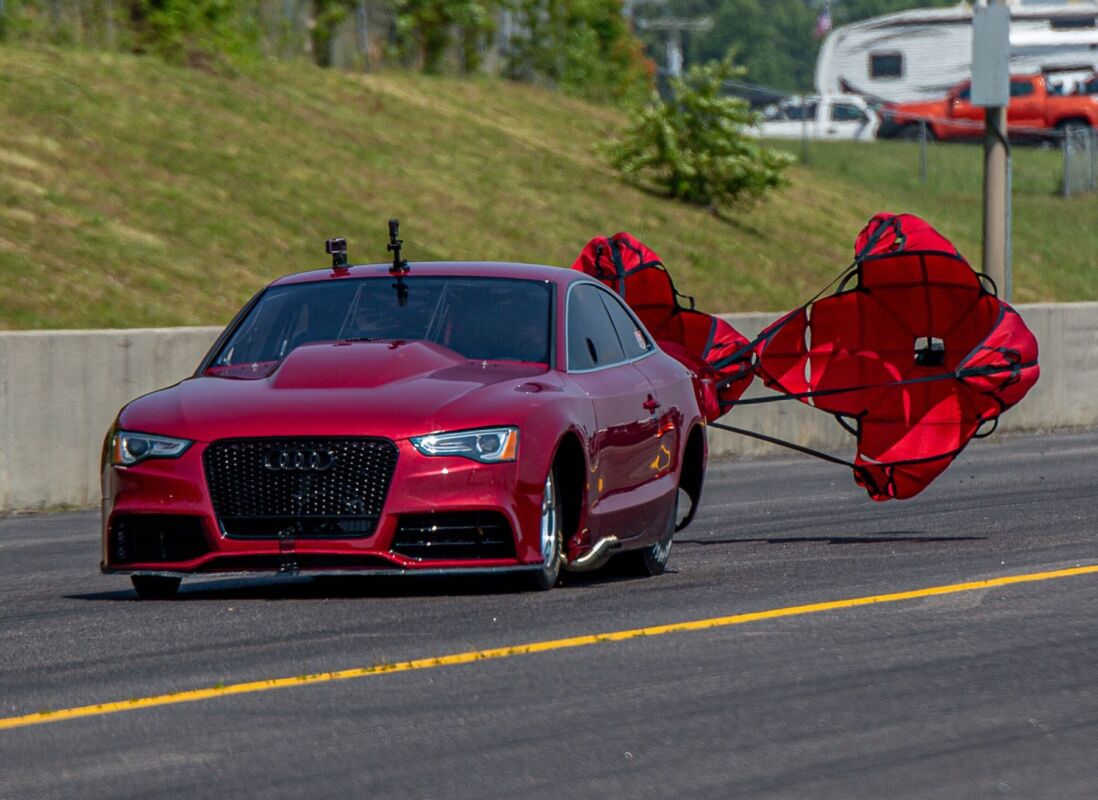 The win was even more remarkable considering he twisted the axle tube in the rear end housing during his first test pass Friday night, and failed to make the call for his Race Your Way In matchup against Tim Brown.
"I 100% thought I was done for the weekend," Comstock recalls. "By the time we got to the pits and discovered that whole ordeal, I called Brian (Hamm) at Hammer Concepts. He said, 'What other options do you have?' and I said, 'None. We'll just load it up.'"
That was when Comstock's luck began to change. First, out of 10 drivers, he drew one of the lucky chips for the final two spots in the Invitational. Then he received a call 30 minutes later, with Hamm stating he was going to stay up all night to build a brand-new housing, and deliver it to the track Saturday morning.
"We had to make our first lick at 2:30," says Comstock. "He pulls into the parking lot at 12:30, and my crew just jumped on it. Johnny "Drama" (Maguda), Jessie Coulter, Alan Felts, they all got underneath the car and got the thing back in there. I took it round by round, concentrated on getting the car down the track, and didn't give a shit who was beside me."
After getting by his teammate, Joe "Dominator" Woods, in round one, Comstock faced David Gates, who's currently tied for second for the Individual points championship. A victory there set up a quarterfinal matchup against fellow team captain Justin Swanstrom. Comstock continued to get faster as the evening wore on, defeating Scott Taylor in the semifinals, and rookie sensation Nate Sayler in the final round to claim the $40,000 prize. It was a five-round gauntlet, with no easy victories – a trend Comstock has noticed all season long.
"Last season you could go in there and be like, 'I'm okay with getting this guy, this guy, and this guy,'" Comstock says. "You were pretty much guaranteed a win because some of them were ducks. This year, everybody's a bear. It's very, very competitive. If you aren't on the light or on your game, you're not going to the next round."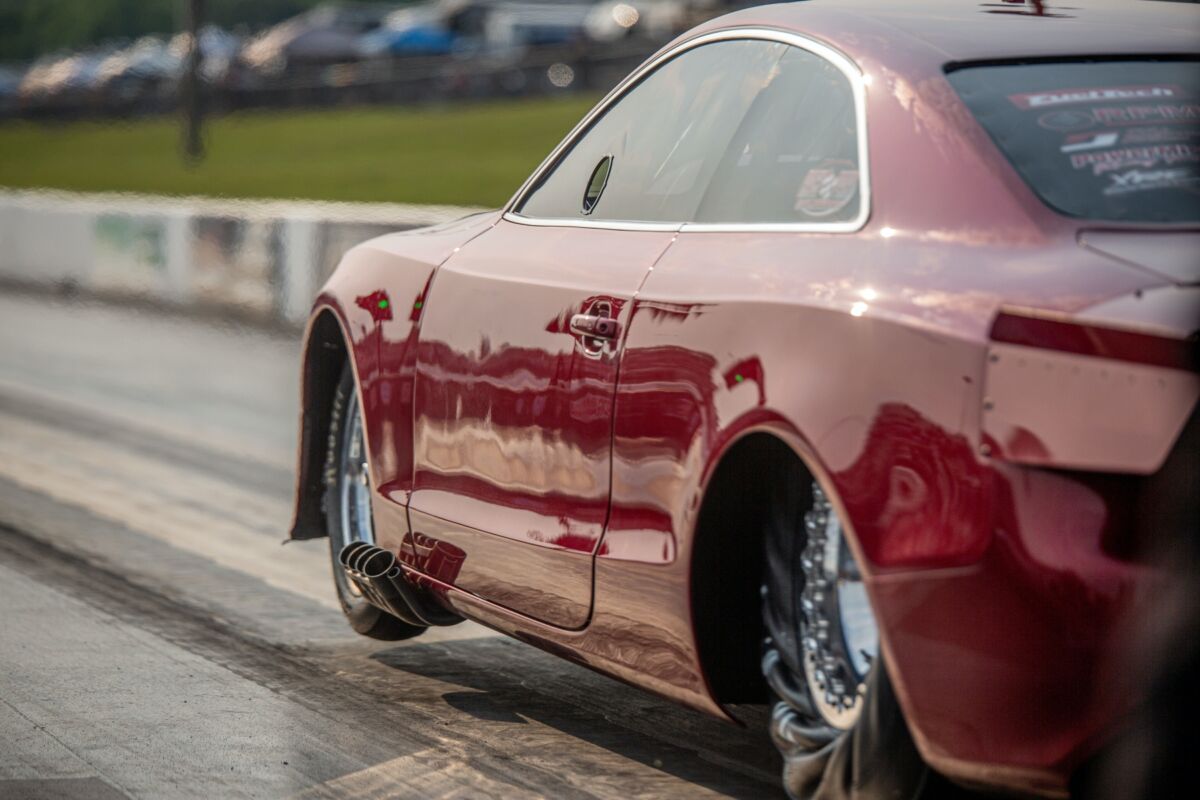 The victory tied Comstock's team – featuring himself, Larry "Axman" Roach, Kayla Morton, Kyle Canion, and the aforementioned Woods – with Kye Kelley's group at the top of the points standings for the Team Championship. The win also secured a clean sweep for Team Daddy Dave, as Roach defeated Morton in the Great 8 finals on Friday night. Roach now leads in points for the Individual championship, with Morton tied for second.
"It speaks volumes to the team I picked," says Comstock. "We were the team everybody overlooked. Everybody thought Swanstrom was going to be the dream team with all the screw blowers. But we are tied for first for the [team] championship. After the new rear end housing, this thing seems to be going straight and hauling ass. I'm looking to finish out the season and win a championship – either the Individual or the Team."