Chase Williams scored one of the most monumental paydays ever afforded an NHRA Competition Eliminator racer.
Williams, an NHRA Div. 4 racer from Carthage, Texas, secured the championship in the 2023 Rooftec NHRA Competition Eliminator Bonus Fund Series. The championship provided him with a $100,000 winner's purse.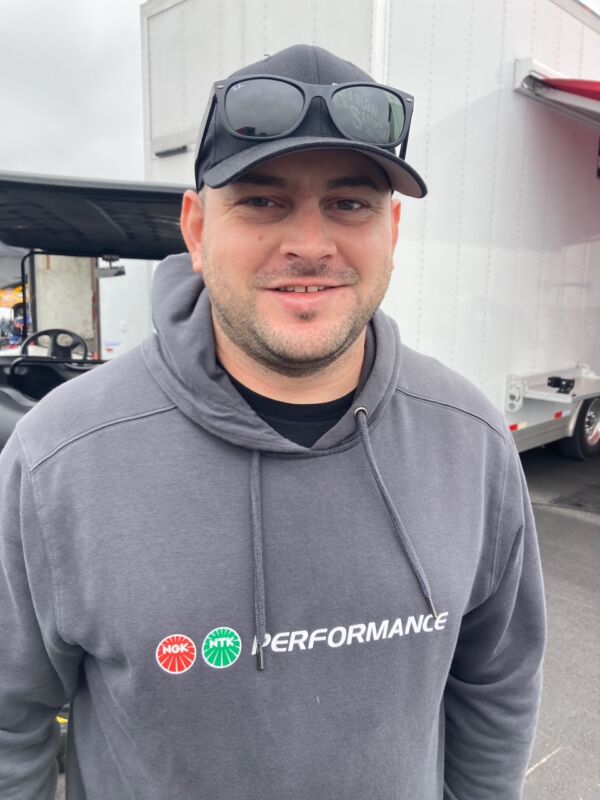 The nine-race series includes all NHRA South Central Lucas Oil divisional events as well as the Dodge Power Brokers NHRA U.S. Nationals and the Texas NHRA Fall Nationals at the Texas Motorplex. Racers from all seven NHRA divisions participated, some traveling as far as Washington state. Every race in the series produced no less than five-round races, and for the second year in a row, there were no two-time winners in a season.
Four drivers entered the final stop on the $300,000, nine-race specialty series with a mathematical chance to clinch the title. Williams held a 45-point lead over Rodger Brogdon, founder and driving force behind the series. Rick Brown and Mike DePalma also remained in contention for the title.
Williams, the 2023 NHRA U.S. Nationals champion, entered the event with the best chance to win.
"I don't even know what to say," said Williams, who was as far back as sixth place entering Indianapolis. "It's been an awesome day, an awesome year. I can't thank my parents enough for the opportunity to drive this thing."
Williams lost in the second round of eliminations against veteran sportsman drag racer Jeff Taylor, leaving DePalma as the only driver with a chance to overtake the leader. Both Brogdon and Brown were eliminated in the first round.
Williams' loss in the second round, he said, was a matter of choosing not to incur any penalties to affect his index.
"I knew there really wasn't a whole heck of a lot we could do after being down .03 in the first round," Williams said. "I didn't want to bomb the class completely, but $100,000, that's a lot of money. But we're kind of stuck in two classes with our combination, so not a lot of places to go, but worked out."
DePalma lasted until the quarter-finals before losing to eventual finalist Jim Greenheck.
Williams relished in the fact he came into the NHRA U.S. Nationals sixth in the point standings and, at the time, a longshot to win the title.
"Before Indy, I was just hoping for a top 10 finish, and then things totally changed at Indy, especially with the points and a half," Williams said. "Then we ended up in the lead, and it became clear to me we could win this thing."
Brogdon finished second in the series and won $25,000 for his effort.
Williams also finished runner-up to Don Thomas earlier this season during the $50,000 Rooftec Competition Eliminator Cash Clash.