The 12th annual Chevrolet Performance LSX Shootout just got a lot better thanks to the generosity of its title sponsor. All class winners will receive an LSX Bowtie block, courtesy of Chevrolet Performance, that is valued at over $3,000 each*, in addition to the purse and contingency winnings that racers are eligible to win.
The LSX Shootout goes down during the Quick Fuel Technology NMCA Bluegrass Nationals, presented by Scoggin-Dickey Parts Center over the weekend of May 17-20 at Beech Bend Raceway.
The highly acclaimed LSX Bowtie blocks are part of the potential $50,000 available in purse, prizes, and giveaways during the longest running LS/LT-based national event. The categories available for the LSX Bowtie block include the Brian Tooley Racing Real Street Shootout, Chevrolet Performance Stock, Proform Rumble, LME Street King, and Gear Vendors LSX True Street (Overall Winner).
Beech Bend Raceway is being hailed as the "LS Capital of the World" thanks the two biggest LS-based competitions held there. The event kicks off May 17th with a special LSX Shootout Racer Appreciation Dinner where NMCA officials have over $10,000 in parts and prizes to giveaway in a FREE raffle. Another highlight is the brand-new Chevrolet Performance Street Car Challenge with free entries going to the first 75 enthusiasts to sign up for the event.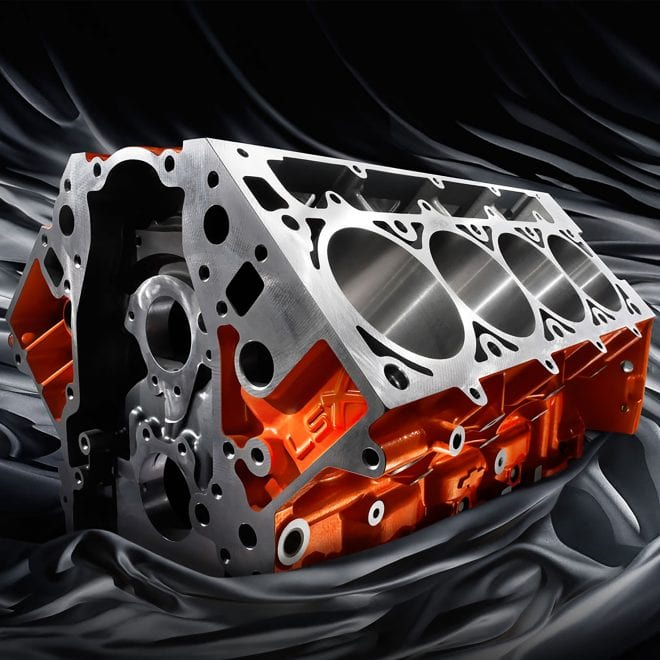 The LSX Shootout has been a longstanding tradition in the modern small-block street and race scene and the 2018 version is bigger, bolder, and more fun thanks to our partners at Chevrolet Performance and Scoggin-Dickey Parts Center. In addition to the LSX Shootout, the NMCA Bluegrass Nationals goes down the same weekend of May 17-20, 2018 with 4,500hp VP Racing Fuels Xtreme Pro Mod door-slammers, Mickey Thompson Radial Wars, Nostalgia Super Stock and its Dave Duell Classic shootout, as well as dozens of other awesome features like an all-American car show and manufacturer's midway. Combined, the event offers over $125,000 in purse, prizes, and giveaways to celebrate horsepower, muscle cars, and modern horsepower.
The NMCA Drag Racing Series, presented by E3 Spark Plugs, is the second largest drag racing sanctioning body and is known as "The World's Fastest Street Cars." Supported by top engine and chassis builders from around the country, Xtreme Pro Mod is the ultimate door-slammer class that features heads-up Nitrous vs. Turbo vs. Blower big-tire action. VP Racing Fuels Xtreme Pro Mod is part of NMCA's heads-up lineup that includes Mickey Thompson Radial Wars, Vortech Superchargers Street Outlaw, ARP Nitrous Pro Street, Edelbrock Xtreme Street, Holley EFI Factory Super Cars, ARP N/A 10.5, Chevrolet Performance Stock and other power-infused categories.
For more information on the Chevrolet Performance LSX Shootout at Beech Bend Raceway in Bowling Green, Kentucky, the weekend of May 17-20, 2018, visit www.NMCAdigital.com/LSX or call 714-444-2426
*Based on mail-order retail pricing for LSX Bowtie block, standard deck height