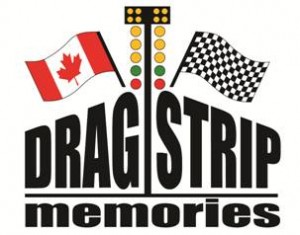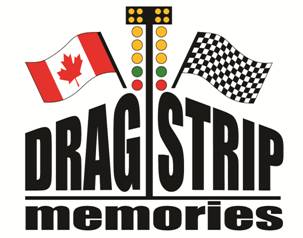 The 2nd annual Dragstrip Memories will be held once again at the Canadian War Plane Heritage Museum, presenting the largest collection of historic drag racing cars and memorabilia in Canada.
This year's show will be this coming Sunday, Apr. 14, with doors open at 9 a.m. The Canadian War Plane Heritage Museum is located on Airport Road in Mount Hope, just south of Hamilton, Ontario, and provides ample parking.
A nominal entrance fee will allow visitors to take in all the ambiance and history of the war planes as well as partake in this special collection of drag racing history.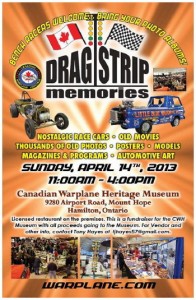 The museum's collection of warbirds will be relocated in the large hangar to display some of the most memorable cars in Canadian drag racing history, including Scott Wilson's "Time Machine," the Ken Achs early Top Fuel dragster, and a collection of early muscle cars. Also on hand will be the Paton Racing Top Fuel dragster, a 1940 Ford Sedan Delivery wheelstander, and the debut of the "Northern Warrior" jet dragster.
There also will be several car club displays with a nostalgic theme, a popular scale-model display featuring all kinds of classes of drag cars in a miniature setting of the former Dragway Park, and a host of vendors. There will also be movies and videos of drag racing, photos, magazines and automotive art.
For more information, contact [email protected]