Gameshow music from the 70s plays in the background
"It's now time for our favorite game: Is! Erica! Finished!"
Music gets louder, crowd goes crazy
Ugh.
Are we really doing this?
I get it. She's the five-time and reigning/defending Pro Stock champion. She's set a high bar, especially during the title years. But good Lord, it's not even summer yet.
Again, though…I get it.
Double E is coming off a career year; given her stats, that's saying a ton. Ten wins, including four in the playoffs. The quickest pass in class history. That's on top of six top qualifiers and 13 total final rounds. Expectations are there because she's a generational racer.
And let's nip something in the bud. Enough with the sHe'S nOt aS gOoD aS tHe OtHeR cHaMpIoNs. There's an idea that someone successful in previous eras is better than today's racers. There's something to that, but ask yourself, could Bob Glidden succeed now? Before you immediately get apoplectic at the idea that anyone's better than Bob, hear me out.
If we're holding champions, especially doorslammers, to the standard of the 80s or any time before the current Chevrolet-dominated era, who else doesn't make the cut? How many of Greg Anderson's wins and titles "don't count" because he didn't race in the 80s? Does everything Warren Johnson did after 2000 get taken off the list because he did it this century? Remember folks, older isn't always better; sometimes, you just had exceptional talent on the track. You know, like now.
That being said…
Erica tends to be a hot starter and that's not the case through the first six races of the 2023 season. In fact, statistically, it's the worst start she's had since she won her first Pro Stock title in '14. Heading into Bristol, her round record stands at 2-6. Prior to this year, her lowest round-win total through six events was 3-6 in 2016, the year she went winless.
From 2014, Enders' round record is 92-48 through six races for a win percentage of 65 percent. When you split those years in half between title years and non-title years, there's a sizeable shift in win percentage, obviously. The percentage in the championship years (2014, 2015, 2019, 2020*, 2022) is 77 percent on the strength of a 68-20 record. In non-title years, that number drops to 46 percent and 24-28.
(*COVID-shortened season with only 10 races)
The current season also represents the lowest position in the championship standings for EE. Right now, she sits 14th, 286 markers behind first place. Prior to this year, her lowest at this point in the season was 9th in 2017. During those ten years, her average points position was 4.7. During the title years, 1.6. In the non-title years, 7.8.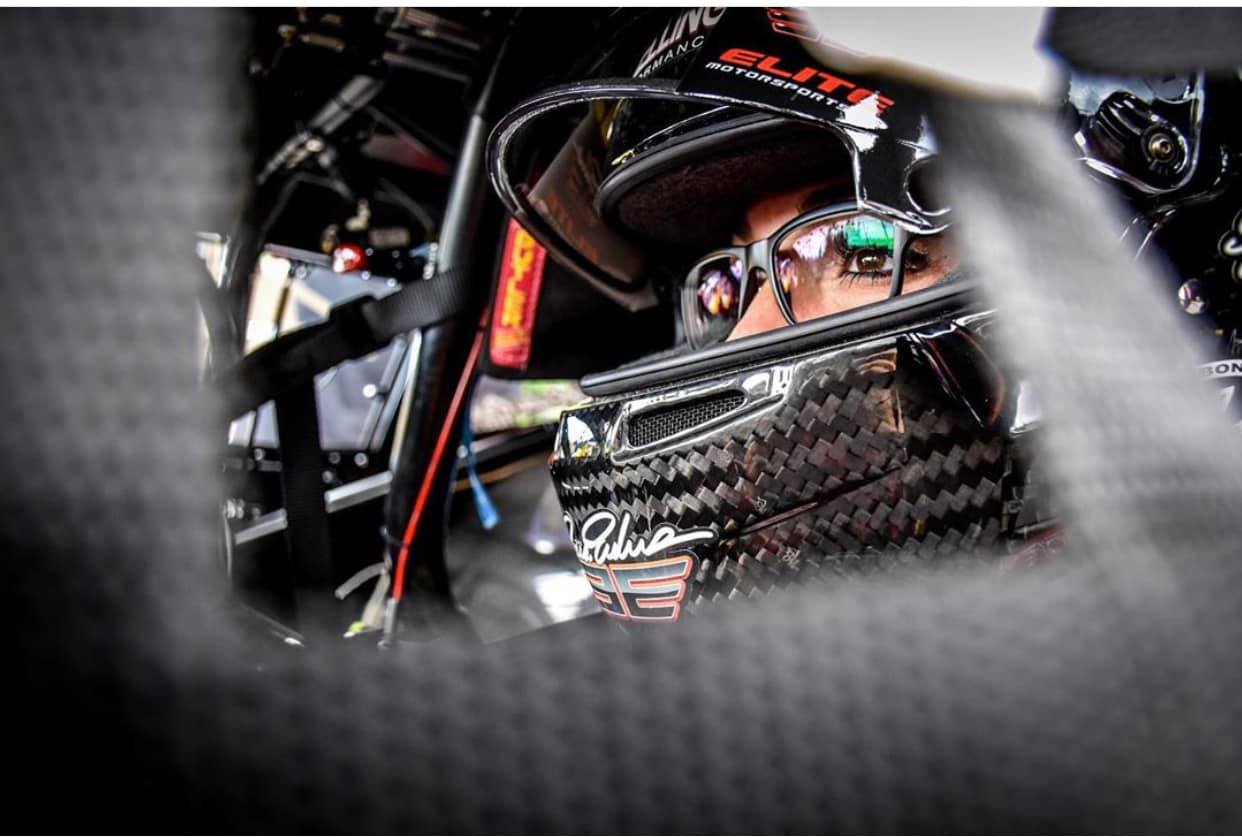 I say all that to say this: it's only stats. It's just paper and as the saying goes, we don't race on paper.
One reason Enders' season shouldn't be examined under a microscope just yet is, we as media look for stories. This is a story. Kinda. The numbers are worse than any other year in her championship era. Thanks to the playoff system, though, she still has a more than legitimate shot at her sixth title. In 2014, she sat out Sonoma and Seattle for business/financial reasons and still went on to win her first Pro Stock championship.
Granted, she was first in points and only fell to second after two DNSs, but there's precedent for a worst-to-first finish. Pretty sure we all remember 2009 when Robert Hight nearly missed the Countdown. Fortunately, due to a controversial win over his boss John Force at the Big Go, Hight limped into the playoffs. He would go on to win his first Funny Car title. Erica going from 14th to 10th over the next nine races is attainable. Very much so, actually.
The other reason we shouldn't stress is because I feel 5x is doing enough stressing on her own. Erica Enders is an elite champion. Call her a result of the NHRA playoff system, call her what you want, but she's taken down a ton of hall of famers to get here. The pressure she applies to herself can't be measured. And if there is a problem? History tells us Erica will have no problem talking about it. More than almost any racer/athlete I've encountered, she's honest to a fault. You may not like her answer, but you have to respect the candor.
Maybe it's an equipment issue. Maybe she just flat-out doesn't care anymore (yeah, no). But after all the titles and the wins and the speed and ET records, we owe it to her to hold off on calling her career over just yet.