Most people who run into Cameron Ferré in his native Huntington Beach, California, are amazed when they find out what he does for a living. The skateboard-toting 30 year old isn't just a SoCal surfer with ties to Hollywood; he's a first-generation drag racer on the fast track to a career in the professional ranks.
Like many kids along California's coast, Ferré grew up taking part in every action sport imaginable; BMX, motocross, skateboarding, and the family favorite: surfing. But when his father, a custom painter of race cars, hot rods and helmets, took him to visit a few customers at Pomona, Ferré realized his calling.
"We were only around race cars because of the stuff my dad painted. I always wanted to be like the guys my dad painted stuff for. He took me to Pomona one day and I saw the Junior Dragster display and told him, I want to do that! At nine years old I thought it was awesome. My dad said, 'I'd love to buy you a race car, but we have three kids, we're all surfers and we're not really into the racing thing. If you want to figure it out, you're going to have to figure it out how to do it yourself.' That motivated me to start mowing a lot of lawns," Ferré laughed.
Knowing it was going to take more than a few landscaping jobs to fund his new passion, Ferré took the next step in his not-so-typical path to Top Fuel racing. He became a child actor and landed a role as Pudge, the bully character in Jack Frost, a 1998 Christmas movie starring Michael Keaton. Ferré remains an active, card-carrying member of the Screen Actors Guild, but a full-time racing career has been his focus for the last decade.
"I stepped away from acting when I was 20 because my agents told me I needed to pick a passion, whether it was racing or acting. I was basically acting to make money to race. I love acting, but it was a means for me to get to where I wanted to go. I ultimately picked a career in racing over acting. It was a great experience; I wouldn't take it back for the world. I met a lot of amazing people and loved every second of it."
While he later picked up roles in music videos, commercials and photo shoots, it was the Warner Bros. holiday film that gave Ferré the funding he needed to buy his own Junior Dragster, trailer and motors. He raced Juniors for several years, collecting track championships, race wins and even a national championship before pausing his driving career to evaluate his options.
"I started crewing for a good friend of mine, Larry Miersch, who actually owns the A/Fuel car I drive now. He's a family friend and I started doing the clutch on his car. I gained some experience, traveled and was able to acquire enough sponsorship through that to buy my own Super Comp car. I got into Super Comp because I wanted to be able to race national events, to learn and meet people. I was able to travel that circuit for a few years with sponsorship and funding and it sort of progressed to a job at Racepak. From there, basically it turned into a career. I've been racing and working here at Racepak for seven years now," Ferré said from his office at company headquarters in Rancho Santa Margarita, California.
With support from Racepak and MSD Performance, Ferré has competed in several NHRA Top Alcohol Dragster national events, going as far as the final round at one of his home races, the NHRA World Finals at Pomona in 2014.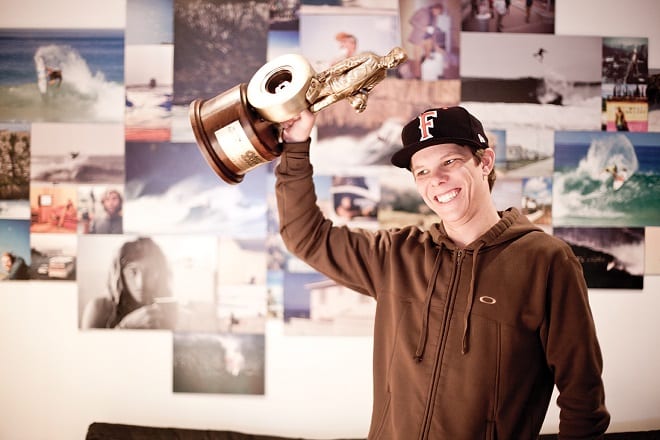 "As I go, I just progress as much as I can. After Super Comp, I drove Nostalgia Funny Car for a couple different teams. I've always wanted to be a Top Fuel driver and I'm doing everything I can to make that happen. Larry Miersch offered me the opportunity to drive his car. He said that was my next step if I wanted to move up to Top Fuel. We put a deal together and we've been doing that for a year now."
A large part of Ferré's success in recent years has been the support from his employer and primary sponsor. He started at Racepak while attending college, first in a sales and tech position to learn the product. Ferré's current duties range from new product management and trackside tech support to handling digital marketing, including the new #TeamRacepak social media campaign.
"They let me go to college and race and work here at the same time, so it was really a perfect fit. I've been working here ever since. As I step up, they've helped me with my racing career as far as they think I've been a good representative for them, sort of being the face of Racepak, and they've incorporated that into my job. They help me with the A/Fuel car, allow me to go race and promote the brand," Ferré said.
"It's been a marvelous ride. It's been really cool to work for a company that actually wants me to pursue my dreams and wants me to drive Top Fuel as much as I do. It's cool to have an opportunity like that, and I'm very grateful, that's for sure."
Ferré will finish out the year in Miersch's nitro-injected A/Fuel dragster competing in the Las Vegas national event and divisional race and the NHRA World Finals at Pomona. As long as everything goes as planned, Ferré will also attempt to earn his Top Fuel license.
"I just want to show everybody that I'm definitely serious about doing this and I'm willing to put it all on the line to invest in my future, to make something happen and let the industry know that I'm ready. That's the next step. The plan is to license in Vegas after the national event.
"Next year, I'll probably continue with the A/Fuel deal unless something comes up in Top Fuel. The end goal is to drive Top Fuel and be a brand ambassador for not only Racepak and MSD but also other companies that come along," said Ferré, who has embraced social media to help attract non-automotive sponsors like Coldcock Whiskey and Popeye Energy Drink.
"I never thought the surfer kid from Huntington Beach was gonna' end up here, but it's all I've ever wanted and I worked hard to try to make it happen. I've had a lot of help along the way. People seem to get behind me and think I can do it. I just want to be able to make all of those people proud one of these days, hopefully getting to walk out and drive a Top Fuel car for a living.
"We'll see what happens. If not, it's been quite the wild ride and I'm excited to continue."
This story originally appeared in DI 101 – The Sportsman Issue.