I have to believe it goes without saying at this point, but I've got a thing for fast doorslammers. Growing up, my dad, along with the rest of my racing family, didn't care for hardly anything that wasn't Pro Stock or Comp Eliminator and as I started to develop my own tastes and preferences my passion for door cars only intensified. Ever since I first saw Charles Carpenter's shoebox '55 Chevy, Shannon Jenkins' "Iceman" '68 Camaro, Scotty Cannon's legendary ONSAT '41 Willys, Chuck Peterson's blown Penzoil '69 Chevelle and Carl Moyer's ridiculously slick '57 Chevy—among others—through the mid- to late-'90s at Eddyville Raceway Park, I've been head-over-heels in love with Pro Modified.
Truth be told, my dad and all the guys we raced with weren't too keen on the "picnic table wings" and wildly altered bodies, but still today I can't get enough of it. If I won the lottery tomorrow I'd have a nitrous Pro Mod in my possession by the end of business (and a Super Stock pulling tractor by noon the next day). What I'm trying to say is that I love Pro Mod drag racing, and while I wasn't fortunate enough to be there in the beginning, I've had front-row seats to the category's ongoing explosion of popularity and interest. These days the phone rings a lot at the DRAG ILLUSTRATED offices and—more often than not—it's people who want to talk about Pro Mod on the other end of the line.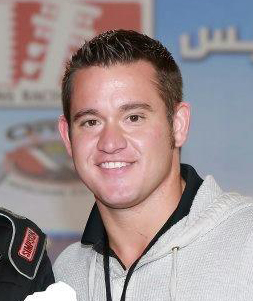 Between the NHRA Pro Mod Drag Racing Series, the Professional Drag Racers Association and it's multiple doorslammer categories, the IHRA, which recently made news with the decision to bring back quarter-mile Pro Mod, the Northeast Outlaw Pro Mod Association, Extreme Outlaw Pro Mods, events like the Street Car Supernationals, Shakedown at the Summit and a host of other places for this brand of drag racing both here and abroad, I believe things have never looked better for the ultimate doorslammer class. Outside of Pro Extreme, Pro Nitrous and other specifically "outlaw" sectors; it feels like the time is now to create a universal identity for the Pro Mod category.
While not a sentiment I've only recently developed, the IHRA's return to Pro Mod racing and its subsequently announced unique rule package has compelled me to start doing more to encourage the unification, or standardization—however you want to put it—of the rules for so-called "legal" Pro Modified. In my opinion, one of our sport's biggest issues has always been a seemingly constant division over rules from sanction to sanction, track to track and so on.
It's my opinion that Pro Mod deserves a universal definition and while I'm certainly not one to simply fall in line with what the National Hot Rod Association proposes, it's hard to argue that the NHRA's current rule package and on-track product is solid. Parity amongst the three combinations—nitrous, blower and turbo—is as good as can be expected, and the NHRA's technical department seems to be paying closer attention than ever before. Though a class like Pro Mod requires something of a living rulebook, it sure feels like there needs to be a singular penman, and again, it doesn't matter who it is; only that everyone accept the regulatory package as the standard.
But, hey, I get it. Remember; I ran a race track, and I know all about the pressure that exists to loosen up rules to increase participation, especially when car counts are down or squeaky wheels are reaching a deafening decibel. I've done it, but I'm willing to admit that it was a shortsighted decision that undermined my ultimate goals, and I hope that anyone running their own version of Pro Mod knows it, too. Let's face it, the NHRA Pro Mod Drag Racing Series, now and for the last several years, sets the bar for this kind of drag racing. For instance, over 60 different racers tried to get a spot in fields generally limited to fewer than 30 cars last year.
Wouldn't it be cool, though, if every drag strip in the world—from California to Qatar, Texas to Toronto—accepted a standardized set of Pro Mod rules? Whether you were running Pro Mod at a nitty-gritty strip outside Dallas or somewhere in Europe, you knew that if you ran a 6.04 you weren't that far off from qualifying at "big show" races held by NHRA, IHRA, PDRA, NMCA or whoever else.
No one wonders what you're talking about when you say you have a NHRA Pro Stock car. It's accepted that it's a naturally aspirated, carbureted, gasoline-burning 500ci engine-powered, 2,350-pound car with a manually-shifted transmission and a clutch. It's not the best example—especially considering the NHRA's unwillingness to help itself and alter the rules when necessary to curtail spending or improve parity—but the idea that the class is so easily and universally defined is nothing but a good thing.
Pro Mod, as a whole, would undoubtedly benefit from the racing world adopting one set of rules and moving forward. Sure, there would be places where Pro Mods are running 6.30s and some places where they're running 5.80s, but at least everyone would know where they stood and rather than there being 28 NHRA Pro Mods, 22 IHRA Pro Mods, 16 PDRA Pro Boost/Mods and 16 NMCA Pro Mods, there'd be 82 "big show" Pro Mods running around (or more…this is just an example), as well as hundreds of others participating in what would amount to feeder leagues around the globe.
Pro Mod is already a universal language of drag racing, a popular class with a cult following all over the world, and its status would only continue to improve if we all knew exactly what you meant when you said you raced the class. Let's put egos aside; let's dare not to be different. I certainly understand why IHRA wouldn't want to simply follow NHRA rules—or those of any other organization for that matter—but something has to give. Maybe it's time for the "Real Pro Mod Association" to take it to another level and present the racing world with a set of rules and brand that invites everyone to get on board.