Top Fuel dragster driver Brittany Force completed a successful test in a new John Force Racing Funny Car on Tuesday at Lucas Oil Raceway, making three runs down the famed track.
The Monster Energy dragster driver has had a successful career to date in Top Fuel, winning four times and contending for the championship the last few seasons.
Team owner and father John Force – a 16-time champion in Funny Car – wanted Brittany to experience driving a Funny Car and to plan for the future, should the need arise for Brittany to drive a Chevrolet Camaro SS.
JFR fields the PEAK Coolant and Motor Oil Camaro for John Force, the Auto Club of Southern California Camaro for Robert Hight and the Advance Auto Parts Camaro for Courtney Force – Brittany's younger sister.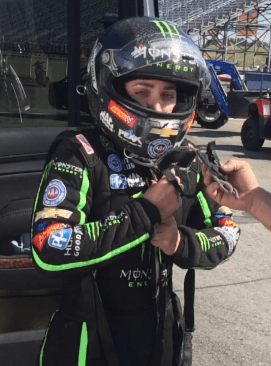 "It was a good day out here testing after Indy," Brittany Force said. "I had a blast in the Funny Car. It's a whole different animal. It's a lot of fun to feel the difference between a dragster and a Funny Car. We made some runs and am still working on getting licensed. But I love my dragster – that's home for me."
Force didn't make a full pass Tuesday, instead getting settled in the Funny Car and learning the differences between the Funny Car and her Top Fuel dragster. The biggest variance, she said, was in the steering system.
"It responds much quicker than a dragster," Force said. "I'm used to turning the wheel, and it takes a moment to get caught up. In this one, it responds immediately. That's definitely different.
"Burnouts are a lot of fun. You're sitting on top of the thing, and the view looking down the track is completely different than a dragster."
Her first pass in the Funny Car was 4.401 seconds at 205.63 mph, as she shut it off about 400 feet. She ran to about 900 feet the second pass: 3.863 at 307.23 mph, but Hight and the JFR crew chiefs analyzed the data and discovered the clutch came in much faster than anticipated, and they all agreed to slow the car down.
"The driver's here to learn and make laps," John Force said. "We don't need to go that fast. We have plenty of time."
For the final run, Force shut it off about 800 feet and ran 3.916 seconds at 297.81 mph.
"You need to learn how to drive it – this is different," John Force said. "She's got to focus because she's got to get back in her dragster in Charlotte. They tell me you've got to slow down the way you steer these cars.
"But I'm proud of her because she understands that it is about sponsorship. She even asked me, 'What are we doing?' I never had a game plan in my life. I'm waiting to see financially which way is the best direction to go. She loves Top Fuel, and that's what she wants to do. If we can keep her there, that's what we'll do. … Deals are made in the middle of the year, and I can't wait until next January to take her to Phoenix to test in a Funny Car. You need to get ahead of it, and I wish I was a year ahead."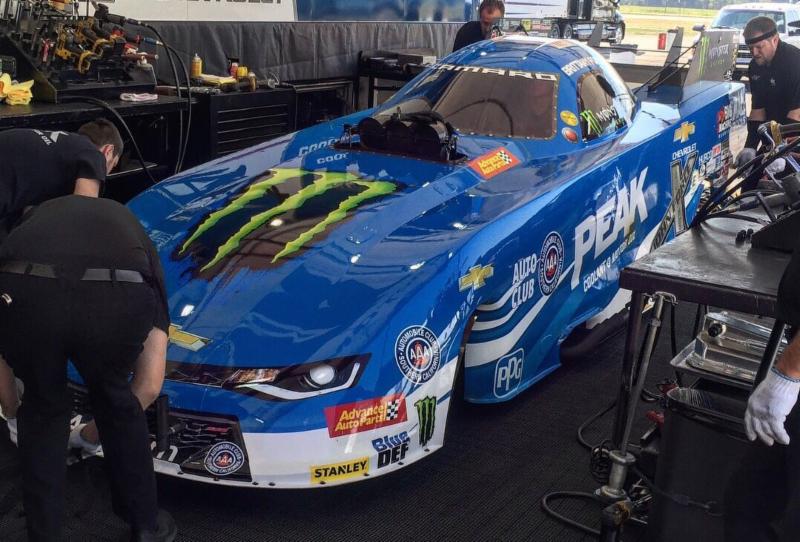 Brittany Force understands that.
"We don't know where we stand with sponsorships next year," she said, "so it's good to have options down the road."