Summit Motorsports Park in Norwalk, Ohio, is celebrating a monumental year.
The famed facility formerly known as Norwalk Raceway Park has been in existence for 60 years, and the Bader family has owned it for 50 years.
The pride in the park is palpable. Racers and race fans from across the county and outside of the country call it home, and that has inspired each and every team member to make this momentous year even more meaningful to those eager to experience exceptional racing, entertainment and electrifying fireworks.
Summit Motorsports Park, which annually presents nearly 20 awe-inspiring events in addition to plenty of popular sportsman racing programs, has hosted an annual NHRA national event since 2007, and is preparing for what may be its biggest yet, the Summit Racing Equipment NHRA Nationals, June 22-25, 2023. Fan-favorite Funny Car, Top Fuel, Pro Stock, Pro Stock Motorcycle and Sportsman categories will be featured, as will the FuelTech NHRA Pro Mod Drag Racing Series presented by Type A Motorsports, NHRA Wallys, Summit Motorsports Park Ice Cream Scoop Trophies and a fantastic fireworks display.
While the Baders and fellow team members are ready, all remember the final day of last year's event, when happiness turned to heartbreak with the passing of Bill Bader Sr., who put the park on the map before his son, Bill Bader Jr., began overseeing day-to-day operations.
In the days, weeks and months that followed, all carried on, honoring the words Bader Sr. delivered several times in his life, and those words were "The show must go on."
In this interview, Bader Jr. talks about what it means to him to have a very successful NHRA national event at Summit Motorsports Park, and what is involved in preparing the park for it.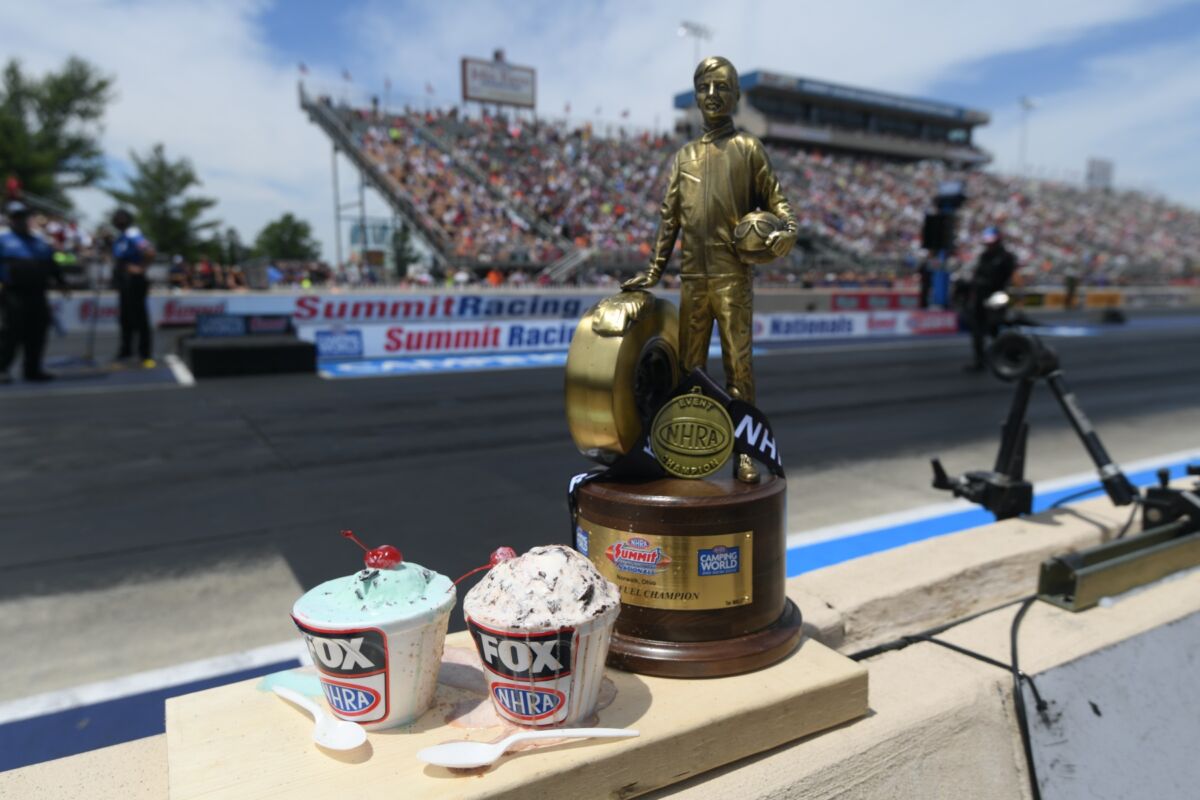 What was the very first NHRA race at Summit Motorsports Park like?
It was actually extremely emotional. After my father purchased the park, he pursued an NHRA national event really hard, and at that time, there were NHRA national events in Columbus and Indianapolis, and my father was told there would be no way he could ever get an NHRA national event even though he could get a sanction. So when I was able to get an NHRA national event in 2007, bring that caliber of racing to Norwalk and to our fans, and to create that kind of exposure for our sponsors, all for my dad, it was incredibly special. He was always my inspiration for pursuing this event. I wanted to deliver it to him.
His pride in his family's accomplishments was plain to see. How has the event grown through the years?
Honestly, there was a lot of skepticism about whether little old Norwalk Raceway Park could pull off an event of this magnitude. That hurt my feelings, but at the same time, it made me want to not only deliver the event, but deliver it our way, and it has become a must-attend, preeminent event on the NHRA tour. Our fans tell us regularly that Summit Motorsports Park is their favorite spot on the NHRA tour, and that means a lot to all of us. You know, NHRA announcer Bob Frey told me something back in 2007 that I will never forget. He told me that we were going to make our event as big as the Brickyard, and we have. We have all of the classes, we have added value to the experience, and we have gone about it the right way. I take tremendous pride in what we have built.
What is involved in preparing for this annual event?
Our event planner is an 80-page document, and we follow it exhaustively. This is the most difficult, labor-intensive and draining event we prepare for all year. It requires everything we have to give, and by Sunday, we are more tired than we have been all year, but seeing fans enjoy themselves makes it worthwhile. Our measuring stick for success will always be fan reaction, so if we see fans having a good time and enjoying themselves, and if they are appreciative of what they experienced and they are eager to return, it means a lot to us.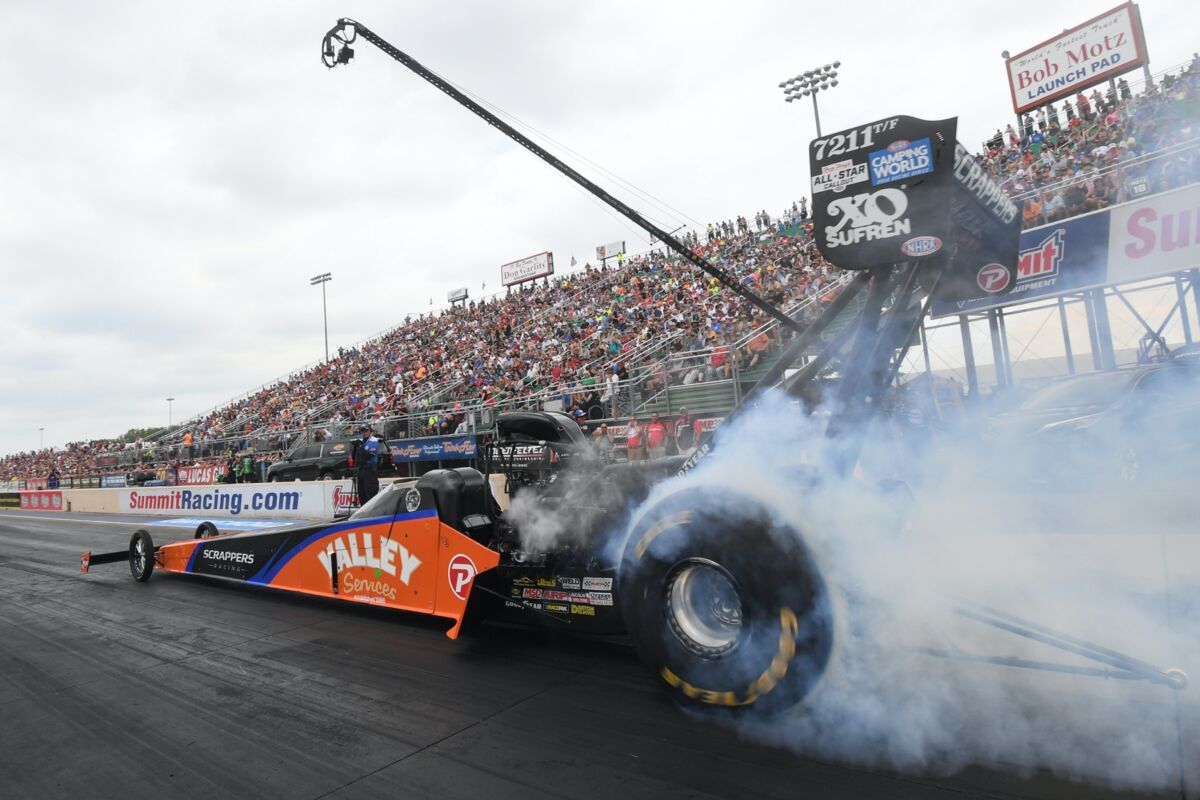 Will this year's event hold extra meaning to you and the Bader family since your father's passing last year?
It will. We have maintained my father's standards for excellence, and that has helped this event grow every year. The Cornwell Tools Night Under Fire is our signature event, but this event is the one that we take to America's living room on TV. I remember standing at the starting line alongside my father for the National Anthem on Sunday at our first NHRA event at our park, and I think it's ironic that he passed away on Sunday at last year's NHRA event at our park. That has to mean something. There has to be a message there, and I'm sure that message will become clear one day.
Summit Motorsports Park is at 1300 State Route 18, Norwalk, Ohio. For tickets to this action-packed event, visit summitmotorsportspark.com or call 419-668-5555.