If Michael Biehle could race this type of event 12 times a year, he would.
As it is, the Pro Mod standout will gladly take one DRAG ILLUSTRATED World Series of Pro Mod a year.
Biehle will return to Thunder Mountain for the third year, as excited as ever to compete at Bandimere Speedway on Aug. 9-10 for the third annual World Series of Pro Mod. The lure of $100,000 is a certain draw, but it may not actually be the top one.
"I look forward to all the races, but this race is by far my favorite one," Biehle said. "It's a great atmosphere, a great place, great competition and it's run really well. You go there and have a good time, yet it's serious competition. You feel like you're the kings when you show up."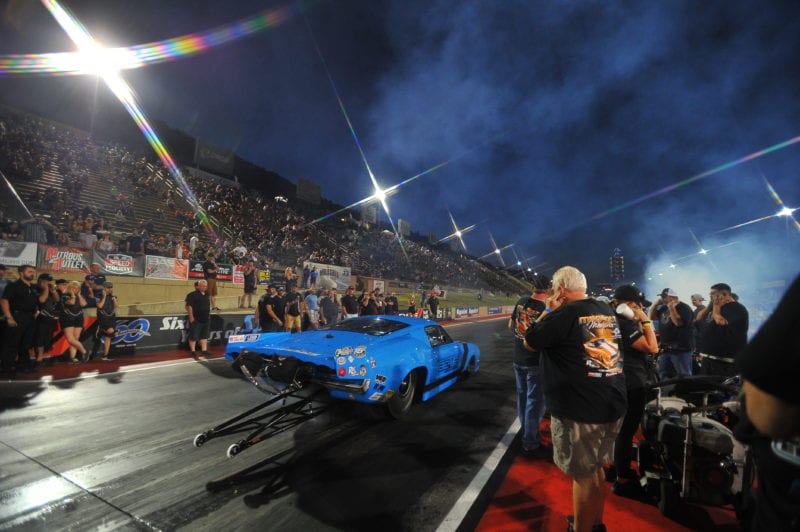 Biehle has felt like royalty the past two years and almost got the ultimate crown last August when he advanced to the semifinals.
He suffered a red-light loss to eventual winner Carl Stevens Jr., putting a little more sting in the wound. But Biehle didn't dwell on that; rather he was more focused on how he ran a season ago.
That car won't run on Thunder Mountain – it is replaced by a new turbocharged Mustang from Jerry Bickel Race Cars – but it won't change Biehle's confidence level heading to Denver after laying down a series of runs in the 5.80s in 2018.
"Both years we've had a really competitive car and last year was my fault, but that stuff happens sometimes," Biehle said. "With this new car, it's proving to be better than the old one in some aspects, so I'm definitely looking forward to going back. Hopefully we can use everything we've learned the last two years and improve on that a little bit. I feel like we can go fast up there."
Biehle has suffered the normal ups and downs of a new car, qualifying an impressive fifth and winning a round at the 2019 NHRA Pro Mod opener in Gainesville to missing the field in Charlotte and Atlanta.
But those troubles seem to be behind him as Biehle and his team, led by standout tuner Jamie Miller, seem to have found a warm-weather combination to run in their Pro Line Racing-powered Mustang. They ran well in Norwalk, winning their second round of the year, and it could pay off in the warm-weather conditions at Bandimere Speedway, where the elite in Pro Mod will compete at an altitude of nearly 6,000 feet.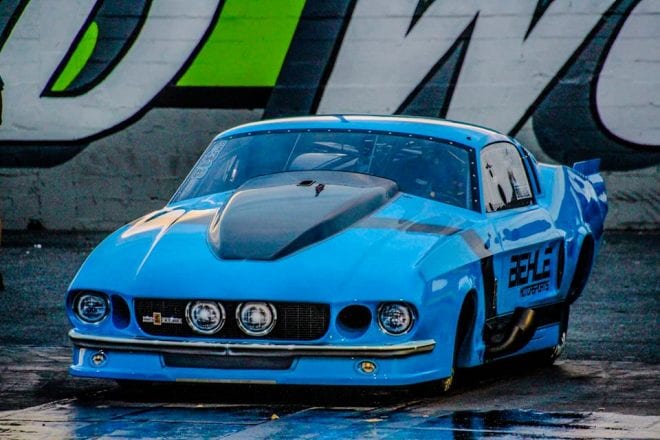 "Obviously, you have the new car struggles, so you get those highs and lows," Biehle said. "We struggled for a couple races in these hot conditions, so you have to figure that out. I feel like we're making good strides and once we get things figured out, we'll have a good car.
"The old car, we went through some struggles and we started building a new car. Then the old car started running well, and I'll be honest with you, at the end of the season it was hard to step out of the car. But we just trusted that we were going to have a better car. You don't what you're going to get with new-car struggles, but after driving this new car, I can definitely tell the difference. It seems to want to stay straighter and it's easier to drive."
Getting the turbo car to spool on Thunder Mountain was the hardest adjustment, but Biehle seems to have that under control heading into the third year.
He'll test leading up to the event and then during the week at Bandimere Speedway leading into the race weekend, but Biehle welcomes the pressure of racing for $100,000.
It's brought out the best in him throughout in his career and it could come in handy in Denver – if Biehle ever looks at his favorite race weekend of the year as pressure.
"I've got a lot of confidence in this car heading to Denver," Biehle said. "You just have to know you're not going to be as fast as you are (at sea-level). At the end of the day, it is a high-pressure race because there's a lot of money on the line. But it's also one of those races that the atmosphere and the people, and the fun we have, you're still out there having a blast. If you're not having fun out here, it's not worth doing."