Bartone Bros Racing won Top Alcohol Funny Car at the Dodge Power Brokers U.S. Nationals in Indy over Labor Day weekend.
The team set the mark on Friday as fast qualifier and relinquished it only once over the weekend. The Killer B's, made up of car owner Tony Bartone, driver Sean Bellemeur, and tuner Steve Boggs, set low E.T. on Friday and never looked back. In the final, Bellemeur lined up against Top Alcohol Funny Car points leader Doug Gordon and ran a 5.52 and 263 MPH to take the Wally Trophy. The win is Bellemeur's third U.S. Nationals victory, 2019, 2022, and 2023.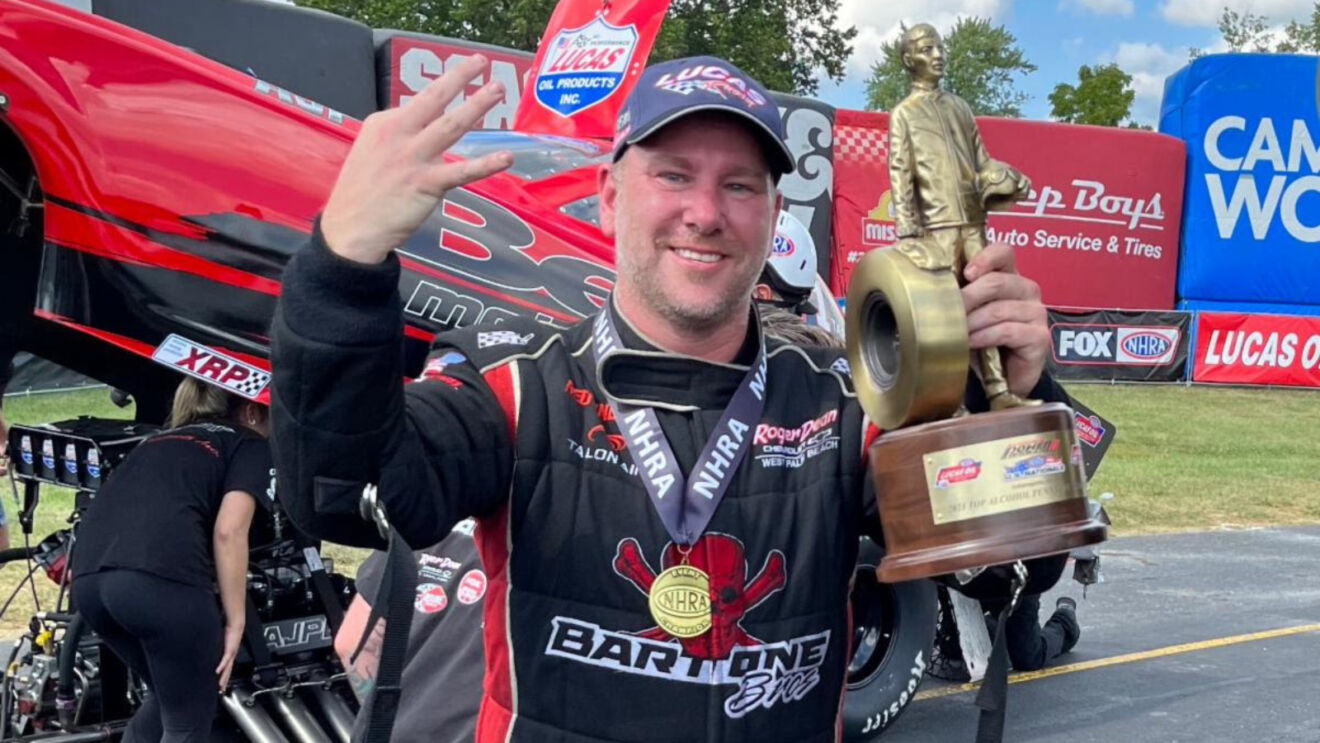 "Doug Gordon is in the other lane, everyone knows how fast he is," Bellemeur said. "You have to be A+, A+, hey, it's the final at Indy. You lay it all on the line, period, end of story, on fire, upside down, windows out of it, it's Indy!
"I reeved it up, I staged it, then I made the cardinal sin, I thought. My brain told me the engine was low, I thought, I'm committed now we have to go. I felt slow and had a little slower reaction time than usual. Steve Boggs and the Killer B's team bailed me out with horsepower, and we won. We put on another great show for the fans with the Gordon family. We got the win today. I can't believe we won Indy again.
"I keep going back to the first time I won it. My dad told me to party like it is the first one you ever won but respect it like it is the last one you will ever win.
"I want to thank Tony Bartone for giving us the resources to be successful and the team, Steve, Troy, Justin, Garrett, Seth, Nick, and Matt. They are a well-oiled machine. All I have to do is drive it!
The team will travel to Maple Grove Raceway for the Pep Boys NHRA Nationals, September 14-17.
The team thanks its team sponsors Red Line Oil, Roger Dean Chevrolet, Talon Air, NGK Spark Plugs, Mastercam, along with product sponsors Simpson Performance Products and Taylor Motorsports Products.