Donnie Durenberger won the NHRA Texas FallNationals in Super Street. He battled through six rounds of competition from Friday morning to Sunday evening in the Sea Foam Bishop's Performance Super Street car, the same car he used to win in Super Gas at the 2023 NHRA Lucas Oil Brainerd Nationals a couple months ago.
Durenberger and Sea Foam teammate, Chris Bishop (Super Comp), were both invited to compete in the JEGS Allstars event held in conjunction with the Stampede of Speed at this year's FallNationals. Durenberger and Bishop earned their spots in the JEGS program by being top performers in their respective classes for a full year leading up to the event.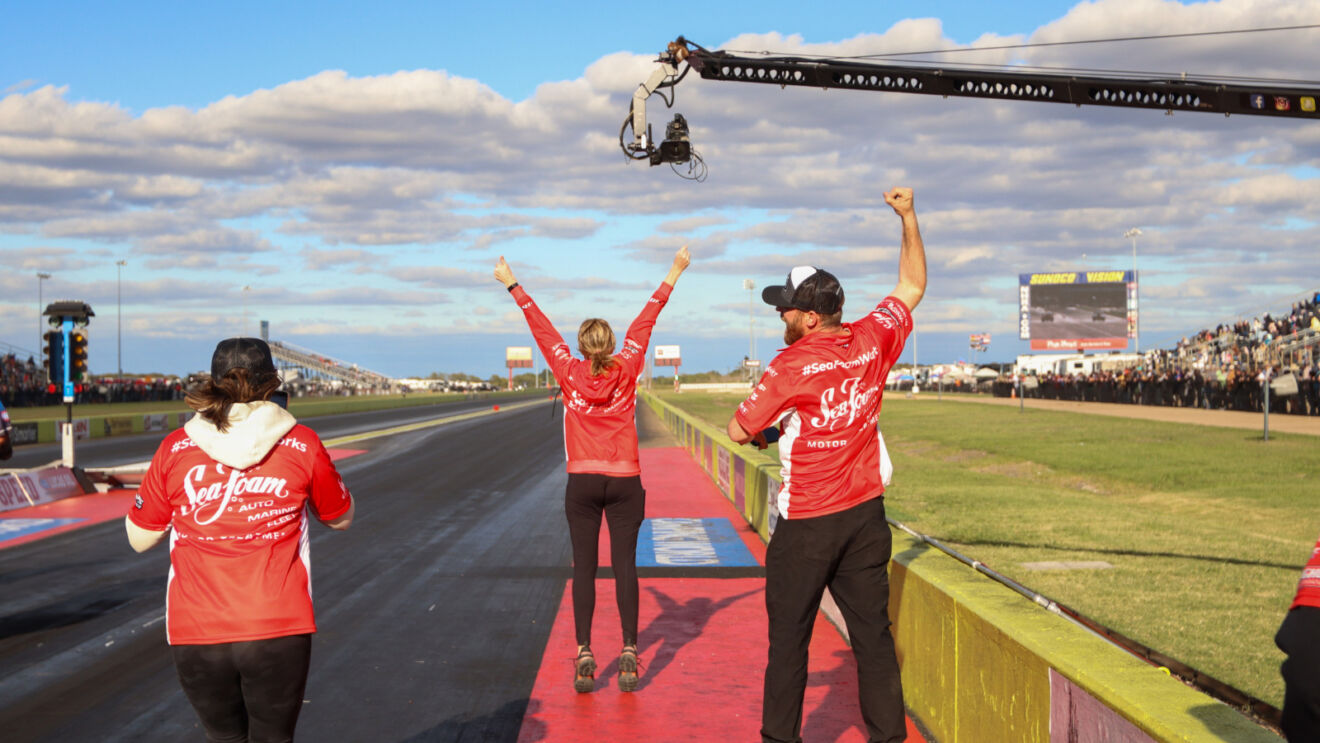 They made the trek from Grand Rapids, Minnesota to represent Division 5 of the NHRA Lucas Oil Drag Racing Series in the JEGS event and both drivers made a semifinals finish. The JEGS event was completed Saturday afternoon, but the sportsman racers still in competition at the FallNationals ran late into the evening.
Durenberger turned on a win light in the fourth round of the FallNationals competition and received a bye run in the fifth round. After a long day of racing, Durenberger and team decided to take the tree and back off the starting line to preserve the engine for Sunday.
Sunday provided cool conditions, similar to Saturday's weather at Texas Motorplex. The Sea Foam team brought five cars to the FallNationals and just one competed on Sunday – it was a long-awaited final round after the 12:00 pm race day start. Durenberger dropped a 0.007 second reaction time in the final round and ran 10.920 to hold off Mark McCall's 0.030 RT and 10.903.
"This is a great accomplishment for the whole team that made the trip down from Minnesota. Thank you to Dave and Chris Bishop for letting me drive this car. Chris and Steve Stockton have helped me a lot with my driving and it's been a great year for us and the whole Sea Foam team," Durenberger commented after the win.
Durenberger will finish the season number three in the NHRA LODRS Division 5 Super Street points standings.