The recent Air Strip Attack event in Marion, Indiana, saw a mixture of intense competition and a sharp reminder of the importance of safety in motorsports, especially the burgeoning high-speed street car racing scene.
Veteran racer and shop owner Antonio Calvo, who is well-known for the slew of big horsepower twin-turbocharged Dodge Vipers produced by his Calvo Motorsports shop in Austin, Texas, was involved in a harrowing incident when the 3,000-horsepower Viper he was driving, traveling at approximately 190 mph, went out of control and rolled multiple times before coming to a stop.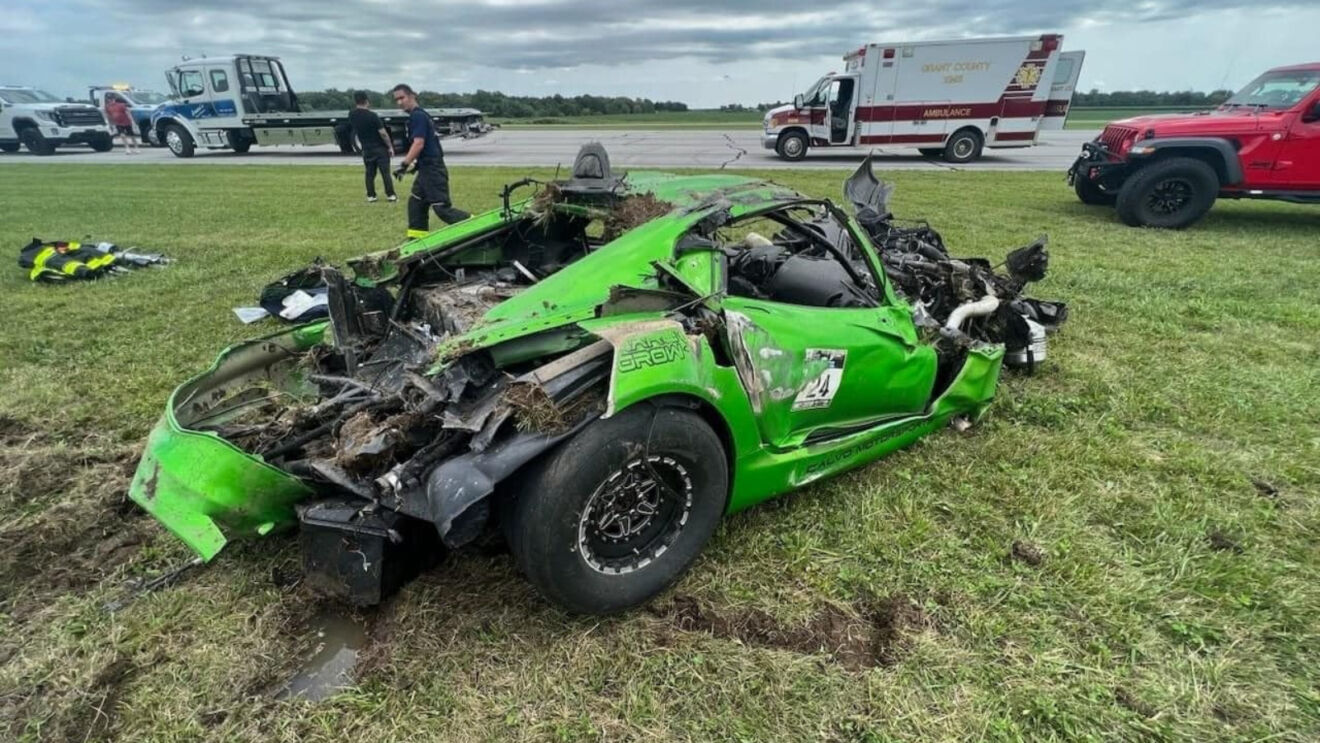 Miraculously, Calvo emerged with minor injuries. He later emphasized the crucial role that stringent safety measures played in saving his life.
"I know a lot of people have said we don't take safety seriously enough, and you know what? They were right," Calvo wrote in a statement on social media. "I'm alive due to safety, and that car had all the proper forms, cage, harnesses, seat, fire suppression, and I had all the proper gear."
He was wearing a Bell Helmet, a HANS device, and a high-quality Sparco suit.
"I can't stress this enough to get your cars up to date on safety. This roll happened at 190mph, which our stock motor cars do without an issue," Calvo continued.
Then, he went on to address what he thought caused the accident. "I truly believe when I was letting off from my burnout, the car slowing down had a slight hop, and I might have hurt something in the rear of the car. I thought the car got a little loose half-track, so I let off, straightened the car out, and got back in it. I was back in it for a split second when the car shifted – I heard a pop, and it started to dance."
"I couldn't do anything about it. From looking at the tire marks, it seems like something in the rear locked up, causing the spin," Calvo shared.
Additionally, Calvo expressed deep gratitude to Jason Huang and the Shift-S3ctor crew for their prompt action during the incident. The Marion EMTs, especially an unnamed EMT professional, were particularly noted for their life-saving response. Calvo also extended heartfelt appreciation to the entire Kershner family for their unwavering support during this challenging time.
On a more celebratory note, the three-day event spotlighted an exceptional performance by Mark Rau of AZ Cycle Parts and Underground Racing. Mr. Rau stunned attendees with a near-record-setting speed of 258.18 mph in the standing half-mile. Rau was close to resetting the standing half-mile world record but swept the AWD class all three days, taking home the event win.
Calvo is a partner in Shift-S3ctor – the originator of Airstrip Attack, hosting half-mile racing events in California, Texas, Indiana and Kansas.