At just 18 years old, Anson Brown made history as he claimed victory at the Vintage Trailers Ltd. / Law Chevrolet $75,000 race organized by TB Promotions. Facing off against NHRA Top Fuel pilot Shawn Langdon in the final round, Brown showcased his skill and determination, emerging as the victor. With this win, Brown secured a big payday and solidified his status as one of the sport's rising stars.
From the moment the race began, it was evident that Brown was on fire. He flawlessly executed each run, staging up his Racetech dragster with precision and consistently hitting the target number. Despite his young age and limited experience in the car, this marked Brown's second consecutive win, further highlighting his natural talent and potential.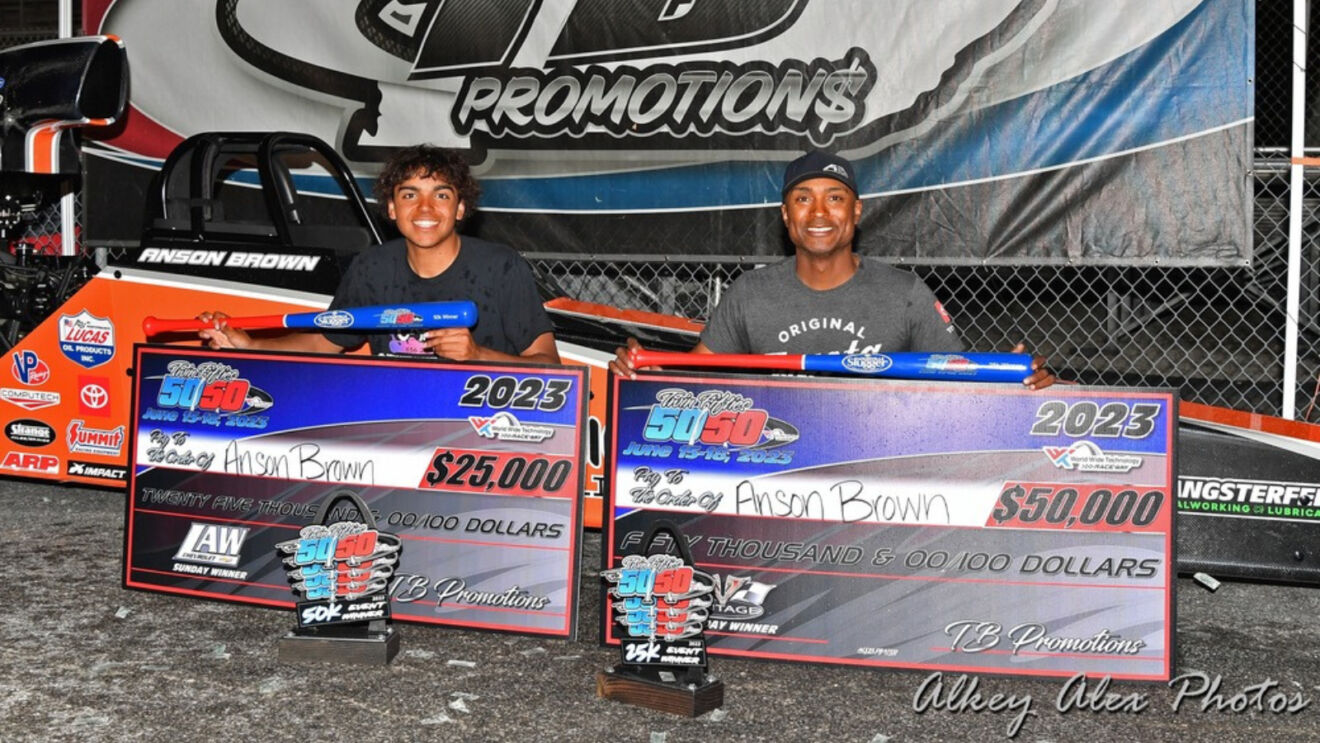 The final showdown between Brown and Langdon was a spectacle. Both drivers showcased their A-game, making it to the split of the Vintage Trailers Ltd. / Law Chevrolet $75,000 race. The competition was fierce, with adrenaline running high as they battled for the prestigious title and the substantial cash prize.
Adding another layer of significance to this momentous occasion, Anson Brown's father, Antron Brown, and Langdon compete together in NHRA Top Fuel racing. Their camaraderie and shared passion for the sport made this victory even more special, creating lasting memories for both competitors. Langdon took to social media and wrote, "Had a good weekend making some solid runs and ended up with a runner-up at the TB Promotions $75k. Got to race Anson in the final, and he kicked my butt! Congrats to him and Antron."
As news of Anson's triumph spread, the drag racing community celebrated his remarkable achievement. Antron Brown himself took to a post, expressing his pride and joy in his son's accomplishment. He wrote, "Anson got it done last night. No better way to spend Father's Day than with my kids at the track."
In the semifinals, another promising racer, Logan Diggs, showcased impressive skills but fell short of reaching the final round. Nonetheless, Diggs' performance throughout the event demonstrated the incredible talent emerging within the sport.
Anson Brown's remarkable victory at the TB Promotions Twin Fifties Big Money Bracket Race is a testament to his dedication, skill, and unwavering passion for drag racing. As an 18-year-old, his achievements speak volumes about the bright future that lies ahead of him in the sport.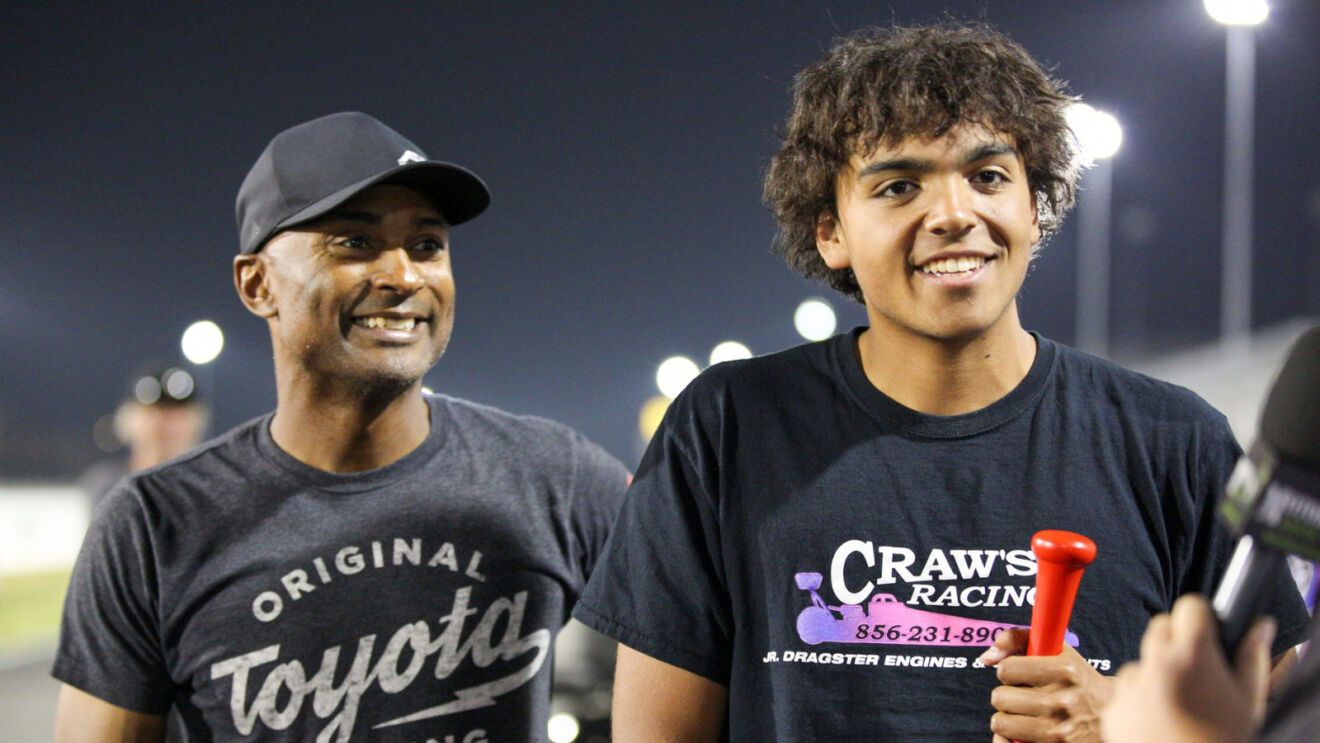 For drag racing fans around the world, witnessing such an inspiring and exhilarating competition is a reminder of the excitement and energy that this unique motorsport delivers. Anson Brown's win serves as a beacon of hope for aspiring drag racers, inspiring them to chase their dreams and push the boundaries of what is possible on the track.
In an industry that thrives on the rock stars of the sport, Anson Brown has undeniably earned his place among the elite ranks, and fans eagerly await the recent high school graduate's future endeavors on the drag strip.