The Sick Summer drag-and-drive event got off to a roaring start with street car regular Alex Taylor clocking her fastest-ever elapsed time on day one. The event, a summertime spin-off of Tom Bailey's immensely popular Sick Week, is drawing big names and even bigger thrills to racetracks across the Midwest.
Taylor, renowned for her skills on and off the track, was ecstatic about her performance at Cordova Dragway Park in Cordova, Illinois. She expressed her excitement on social media, saying, "Happy girl runs 6.80s! One and done today for the '55. Ran our quickest ET ever today – 6.81 at 208 [mph]. The car is finally getting quicker in the 60 ft and responding to changes we're making. The pass was so smooth I actually thought it was going to be a seven-second pass."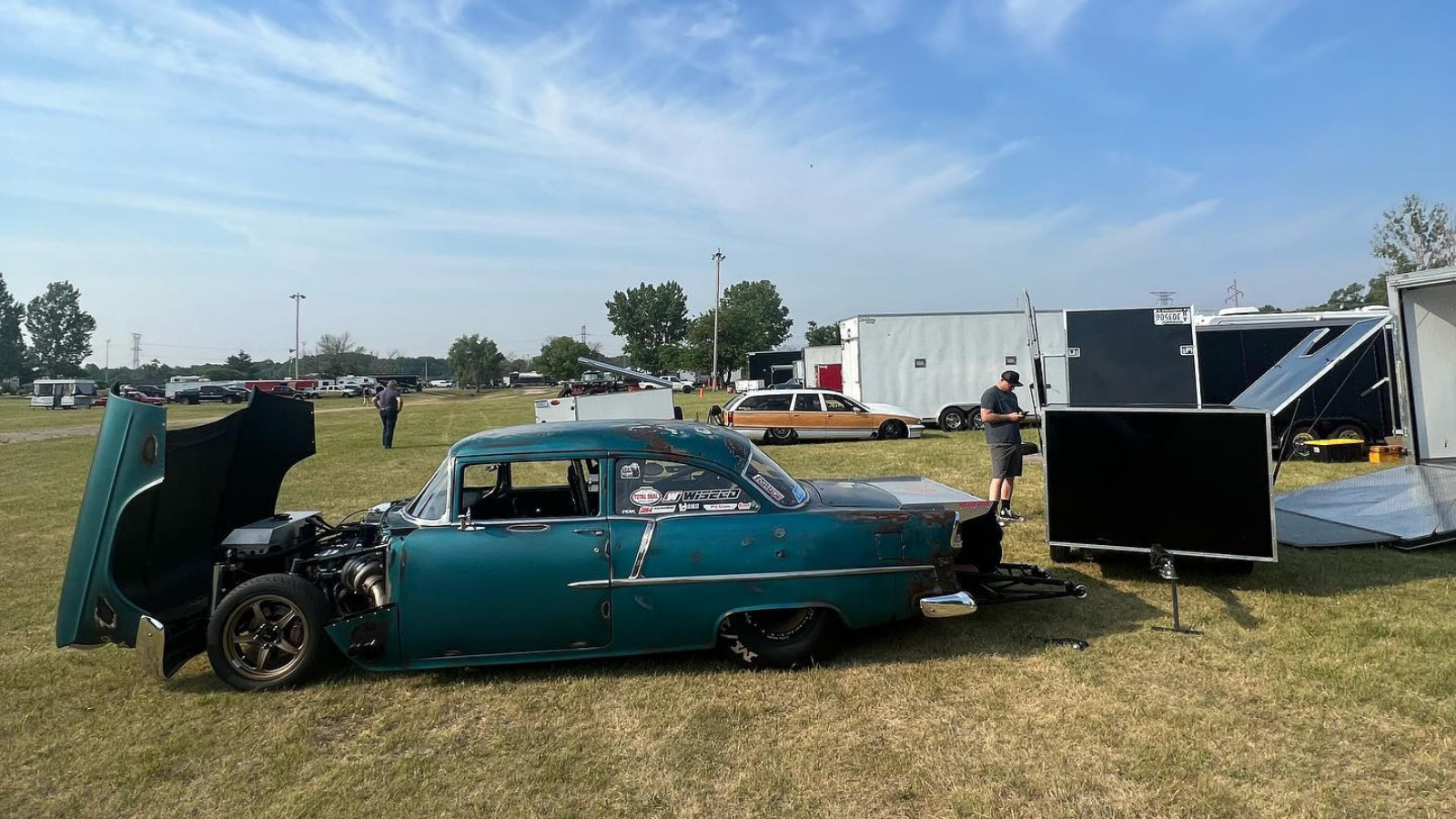 Not only did Taylor excel on the track, but her efficiency in handling the day's events also impressed. After her record-setting run, she quickly switched her car over, packed up her trailer, and managed to enjoy a bite to eat with her father, Dennis, before hitting the road, a feat she knows fellow drag-and-drive participants will appreciate.
She continued, "We even had time to get lunch and we're going to dinner because we already made it to the hotel and had time to shower. If you've ever done a drag and drive style event, I think you'll understand how big of a deal this is."
Taylor's triumph put her in second place in the Unlimited Iron class after Day One. However, the competition is far from over. The Sick Summer event continues at Byron Dragway, Great Lakes Dragway, and Tri-State Raceway before returning to its starting point in Cordova.
Unfortunately, Day Two brought some challenges for Taylor, who reportedly damaged the engine in her '55 Chevy. It remains to be seen whether she will be able to continue in the competition or be forced to withdraw.
Off the track, Taylor is also making waves. She boasts a strong social media following and serves as the co-host of the Motor Trend Network show, Hot Rod Garage. But it's on the drag strip where she truly shines. Having become the youngest competitor at Hot Rod Drag Week when she raced at 16 in 2013, Taylor has since established herself as a consistent six-second competitor, earning her rightful place among the sport's biggest stars.
With the Sick Summer event still in full swing, fans and fellow racers alike will be watching closely to see if Taylor can overcome her engine troubles and continue to build on her career-best performance.