After a successful launch during the 69th U.S. Nationals at Lucas Oil Raceway Park in Indianapolis, Drag Race Bracket Bonanza, the first dynamic bracket competition for drag racing fans, will be back in action this weekend during the Reading Nationals from Maple Grove Raceway. Fans will once again be able to fill out the complete competition brackets for Top Fuel, Funny Car, Pro Stock and Pro Stock Motorcycle when qualifying concludes on Saturday evening. Brackets can be filled out until the first pair of Top Fuel dragsters fire up for the first round of eliminations at 10:30 a.m. ET.

"We had hundreds of drag racing fans fill out brackets for the U.S. Nationals from across the country and around the world. We had people playing in Europe and Australia showing how broad the interest and passion is for drag racing and the competition at the U.S. Nationals," said Elon Werner, creator of Drag Race Bracket Bonanza. "It was great to see people talking about and sharing their brackets on social media before and during the race. Drag Race Bracket Bonanza brought another level of fan engagement to one of the most exciting and fan-friendly motorsports."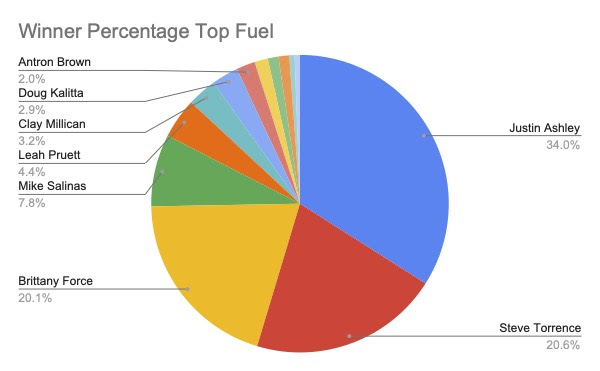 Antron Brown, Ron Capps, Matt Hartford and Matt Smith all took home wins at the biggest drag race of the season and the fans playing Drag Race Bracket Bonanza were able to provide some interesting insight on the outcome of the race thanks to the data generation capabilities of the site. Once the brackets closed on Monday morning data showed that only two percent of the fans playing picked Brown, the No. 15 qualifier, to take the Top Fuel victory. Fans felt that Top Fuel point leader Justin Ashley was the favorite with 34 percent picking him to win his first U.S. Nationals title. Robert Hight was picked by 40.1 percent of the fans to win with eventual winner Capps garnering 19.2 percent of the fan picks. A whopping 75.3 percent of the players tabbed Gaige Herrera to get the win with eventual winner Matt Smith having a 5.2 percent chance. Finally, Erica Enders was the fans' choice to win with 32.6 percent of the picks going her way and Hartford was a close second with 22.1 percent.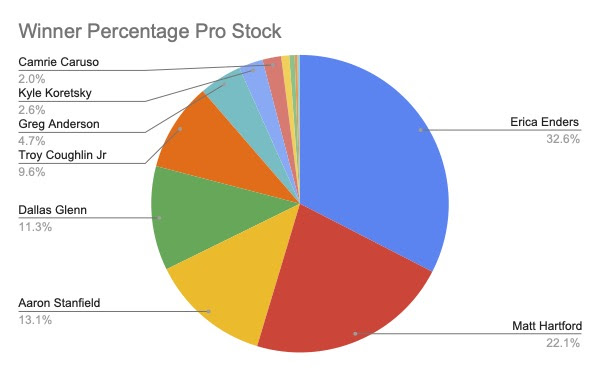 "I think what is going to be neat moving forward is seeing how fans' confidence levels and personal feelings for drivers sways their picks," said Werner. "Just like in all fantasy sports there are fans picking with their heads and fans picking with their hearts. We have seen more and more non-fans making picks with their own system. I love that people are excited about picking their brackets and earning some bragging rights. We had winners from all over the country and I hope we see the same diversity in winners following the Reading Nationals."

The fan winners included overall winner Bob C. from Cedar Rapids, Iowa; Top Fuel winner DeMarcus R. from Dallas, Texas; Funny Car winner Jerry C. from Austin, Indiana; Pro Stock winner David G. from Kaufman, Texas and Pro Stock Motorcycle winner Brian H. from Williamstown, New Jersey. Each winner received their one-of-a-kind Drag Race Bracket Bonanza plaque signed by the U.S. Nationals winner in their respective category. The overall winner's plaque was signed by all four winners as well as NHRA legend Don Prudhomme who was being celebrated by Funny Car winner Ron Capps. They also each received a sampling of beef jerky from Beef Jerky Unlimited and the overall winner received an autographed copy of Bob Wilber's new book The Lost Manuscript, available for pre-sale now on Amazon.
Drag Race Bracket Bonanza will continue through the final six playoff races with event winners being recognized at each race and, at the end of the season, an overall countdown winner and runner-up will receive Drag Race Bracket Bonanza championship belts. For additional information fans can visit www.dragracebracketbonanza.com. Fans can follow Drag Race Bracket Bonanza social media for stats, updates, and info on Twitter/X at @dragracebb or Instagram and Facebook, @DragRaceBracketBonanza.