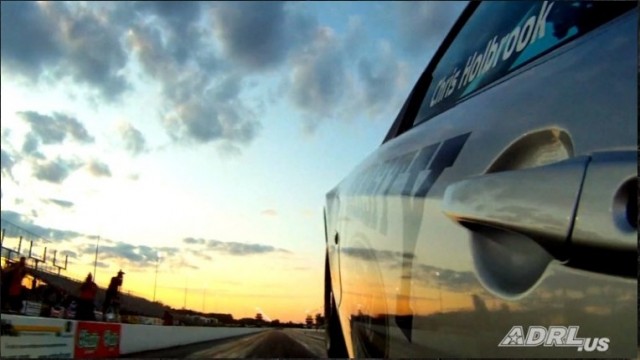 The American Drag Racing League (ADRL) announced June 7, the official launch of www.ADRL.TV, a video-based website from Tyrant Productions that features extensive video coverage of the 2012 ADRL season and serves to complement the ADRL's free live online broadcasts of each race.
Offering high-quality videos from each class from every ADRL event, ADRL.TV presents a comprehensive online video platform that permits viewers to search by event, class and driver name. The in-depth channel also features unique race highlights, driver interviews, behind-the-scenes coverage and more.
"We are thrilled to officially launch ADRL.TV. This is the perfect destination for fans to see all of these incredible videos after watching our live broadcasts of each event. It's really cool and it's really easy to use, and there's already a huge number of videos to view," Tyrant Productions President Justin Spencer said. "We've already had a tremendous response to the ADRL videos and that's only going to grow after more videos are added."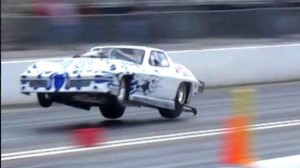 With high-quality graphics and videos that feature a variety of camera angles, fans are able to get exclusive and in-depth coverage from each of the ADRL's professional classes from every event. Every round of eliminations is included in each race coverage video, as well as winner's circle celebrations, interviews and more.
The channel gained tremendous notoriety earlier this season when Tyrant Productions captured Lizzy Musi's wild ride at Bristol Dragway in April. That crash footage, as well as an in-depth feature that included interviews and a variety of camera angles, garnered significant national media attention and have been viewed more than 1.2 million times on YouTube alone.
In all, more than 30 videos are already available for viewing from a library that grows considerably with every race.
"The thought from the beginning was to build a television channel that was Internet-based. Justin and Tyrant Productions did a great job putting it all together. We're four races into the 2012 season, so there's a tremendous amount of videos," ADRL President Tim McAmis said. "We've got lots of content. It's an awesome website for anyone who wants to get a fix of ADRL racing. You can easily spend hours on there watching some amazing action."
The fifth stop on the 2012 ADRL Tour takes place on June 22-23 with the U.S. Drags V from Virginia Motorsports Park.
To view videos from the 2012 ADRL season, visit www.ADRL.TV.
Photos courtesy ADRL