The final two races of the season are always exciting times for the PDRA, but the intensity of the championship battles ratcheted up another couple clicks at the last race on tour, the PDRA Red Line Oil Carolina Nationals at Darlington Dragway. Points leaders went out early, and second-place drivers stepped up with big performances.
The PDRA's 10th season continues with the penultimate race, DragWars presented by ProFab, next weekend at GALOT Motorsports Park. To get an idea of what to expect, we're breaking down the championship battles across the professional, sportsman, and Jr. Dragster classes.
For reference, PDRA racers earn 25 points for taking the tree in at least one qualifying session. The No. 1 qualifier gets 16 points, No. 2 gets 15, and so on. Each round is worth 100 points. Fifty points are awarded for elapsed time records with a 1% backup. The most points a pro racer can earn in a 16-car field is 591 for qualifying No. 1, winning, and setting a record. Find the detailed points breakdown here.
PRO NITROUS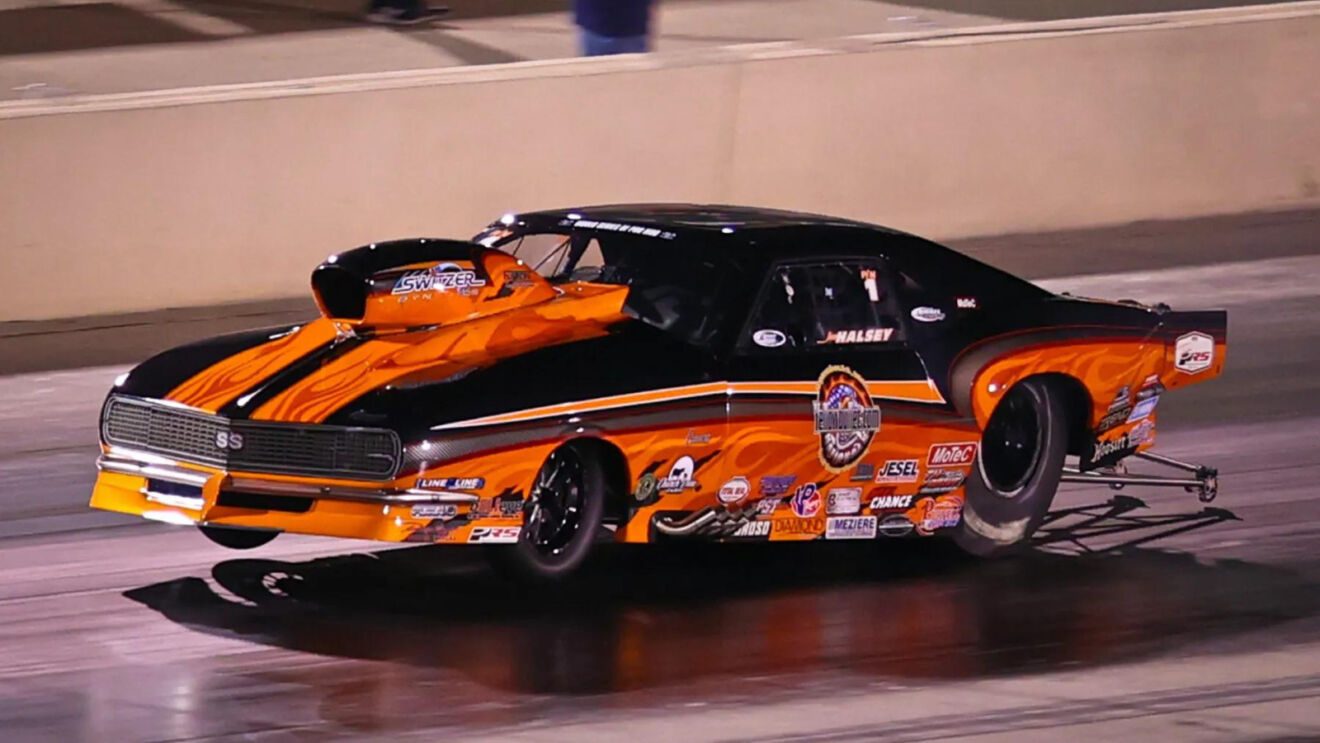 As class standouts Tommy Franklin and Jay Cox have admitted, Jim Halsey has had a stranglehold on Switzer Dynamics Pro Nitrous for the past few seasons. He became the first driver in series history to win four consecutive world championships when he locked up the 2022 title. When he started this season with back-to-back wins, it looked like the Maryland native was on his way to an unprecedented fifth consecutive title.
But Halsey hasn't reached the winner's circle again in the last four races. Franklin, a two-time world champion, won at Norwalk over first-time finalist Marcus Butner. Under the tutelage of tuner and teammate Jay Cox, Butner went on to win the next race in Maryland, beating Halsey on a holeshot by just .001 seconds. Franklin then won the next two races, beating Halsey in the final in Michigan and Cox in the final at Darlington. Franklin gained serious ground on Halsey, who lost in the second round at Darlington. Halsey's lead is now just 23 points over Franklin – less than one round. With eight rounds left in the season, this one could come down to the final hours of the Proline Racing Brian Olson Memorial World Finals presented by ProCharger, Oct. 19-22, at Virginia Motorsports Park. Past world champion "Tricky" Rickie Smith and perennial contender Jay Cox are also mathematically eligible.
PRO BOOST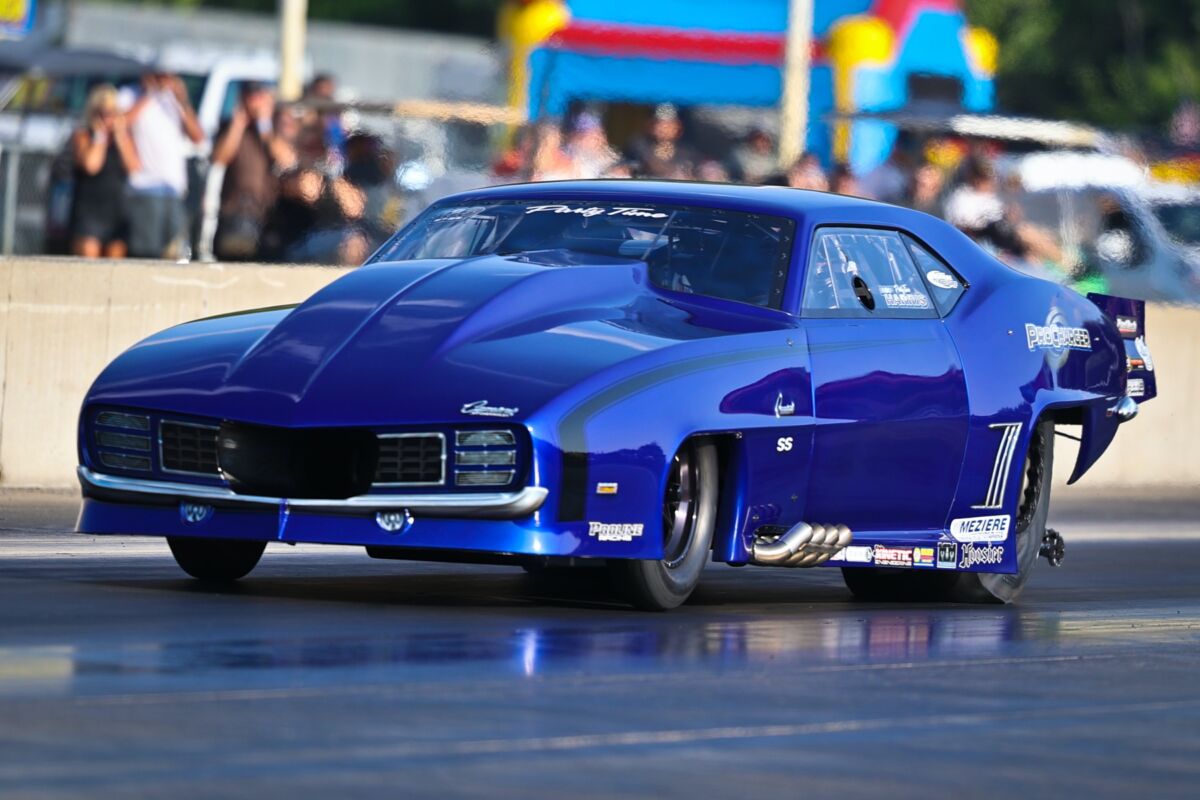 With four of the six races going to first-time winners, WS Construction Pro Boost presented by P2 Contracting and Ty-Drive has been a wide-open battle for most of the season, but two-time Pro Nitrous world champion Jason Harris has really pulled ahead over the last two races. He reached the final round at the second race of the season, earned his first Pro Boost win at Norwalk, then suffered a first-round loss at Maryland. He bounced backed with another win in Michigan, then added a runner-up finish to fellow first-time winner Scott Lang at Darlington.
The turning point in the Pro Boost championship battle came in Martin, Michigan, when then-points leader Ken Quartuccio crashed in the second round of eliminations. Tuner Jamie Miller, son Johnny Miller, and a host of others thrashed to get Quartuccio's car repaired in time for the Darlington race. They achieved that goal and ran well right out of the trailer, but a second-round loss meant Quartuccio fell another two rounds behind Harris, who's now just over four rounds ahead of Quartuccio.
Travis "The Carolina Kid" Harvey, who also got his first win in the class this season, is third at five rounds and 10 points behind Harris. The screw-blown Camaros of Kurt Steding and Melanie Salemi are also mathematically eligible.
EXTREME PRO STOCK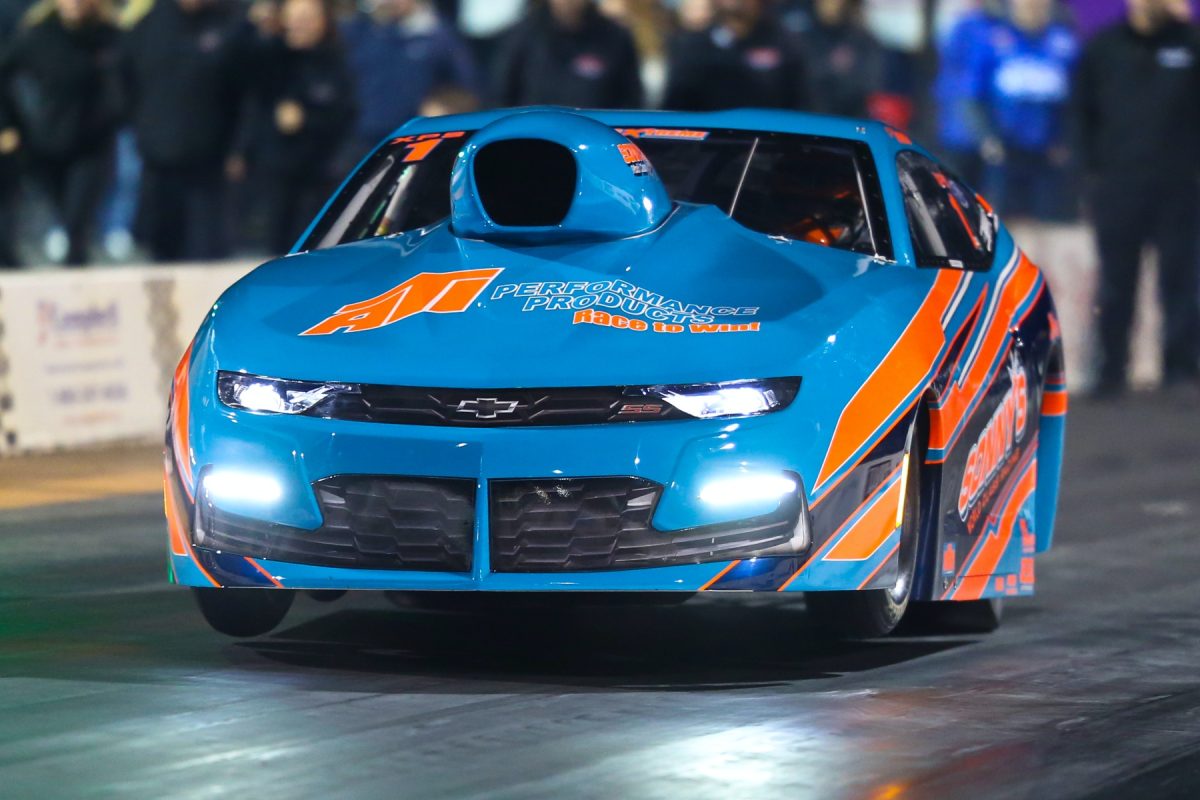 Liberty's Gears Extreme Pro Stock presented by AED Competition has had perhaps its most interesting season yet, as no one has dominated the year. Class veteran Dwayne Rice scored his first career PDRA win at the season opener, but he's struggled in the first round since then. Past world champion Chris Powers notched a win at the second race, and by consistently going rounds, he's found himself back on top of the points standings.
His strongest challenger is rookie Alan Drinkwater, who moved up to the class after a breakout season in Pro 632 last year. Driving a Mustang tuned by two-time and reigning world champion Johnny Pluchino, Drinkwater grabbed his first win at Norwalk. He lost to Pluchino in the final round in Michigan, then defeated Powers in the final round at Darlington. The Florida driver is now just 32 points behind Powers.
Four other drivers are mathematically still in the championship discussion as well. They include Dillon Voss, who's chasing his first win in the class with a runner-up at the season opener; veteran Elijah Morton, who's chasing his first win of the year; Pluchino, who sat out the Darlington race for the birth of his baby boy; and Jeremy Huffman, a two-time runner-up this season.
PRO 632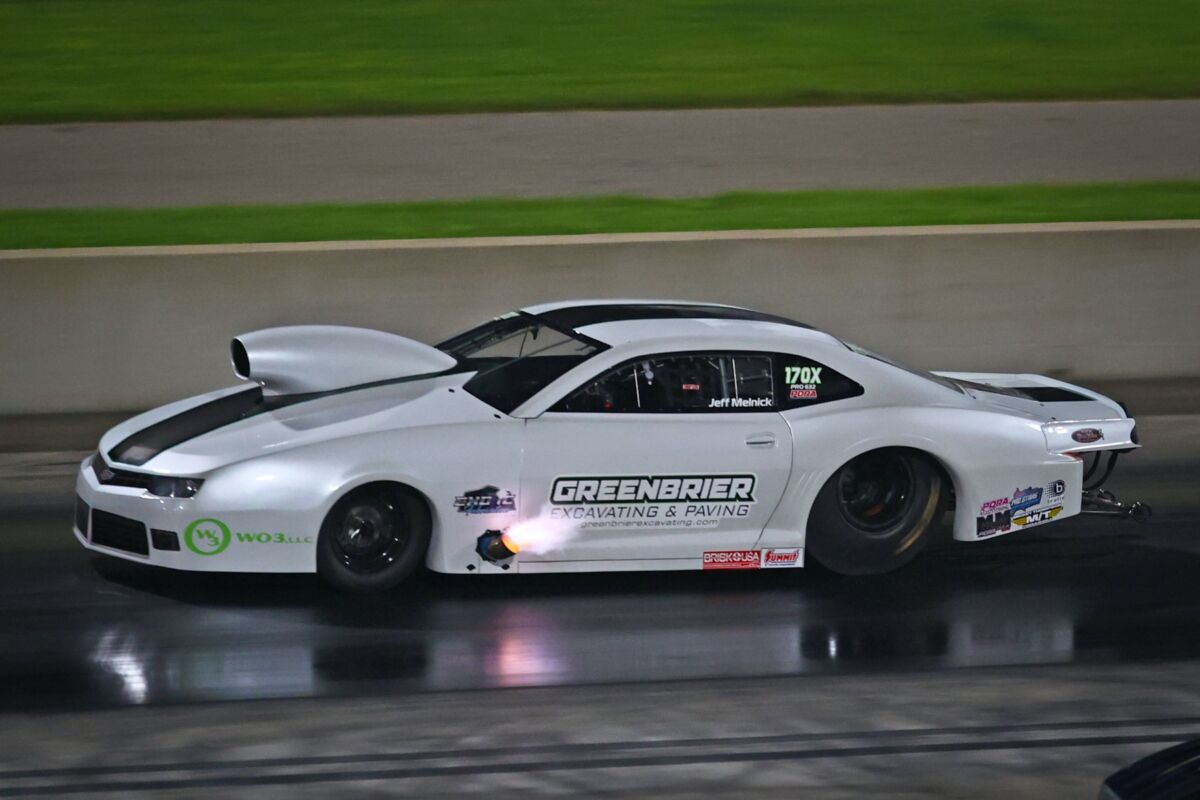 The first two races of the M&M Transmission Pro 632 season saw defending world champion Amber Franklin battle back and forth with rookie Jeff Melnick, with each taking a win and a runner-up. But with Franklin suffering second-round exits at the next three races and a first-round loss at Darlington, Melnick was able to pull ahead. He added a win at his home race, Norwalk, the same weekend he found out he's battling non-Hodgkin's lymphoma. He scored a third win at Martin, where he was also the No. 1 qualifier.
Another title contender emerged this year, as Doug Nicholl purchased Wes Distefano's '68 Camaro, which won a pair of world championships in the class. Tuner Troy Russell stayed on with the proven program, and Nicholl proceeded to reach the final round at Norwalk before getting his first win at Maryland. He was runner-up to first-time winner Brian Clauss at Darlington, while a dead battery prevented Melnick from starting up for the first round. Nicholl is now just under one round behind Melnick.
Franklin isn't out of the hunt, though, sitting just under five rounds behind Melnick. Jason Ventura, who's reached the third round at the last three races with an increasingly competitive car, is seven rounds and two points back from first.
PRO NITROUS MOTORCYCLE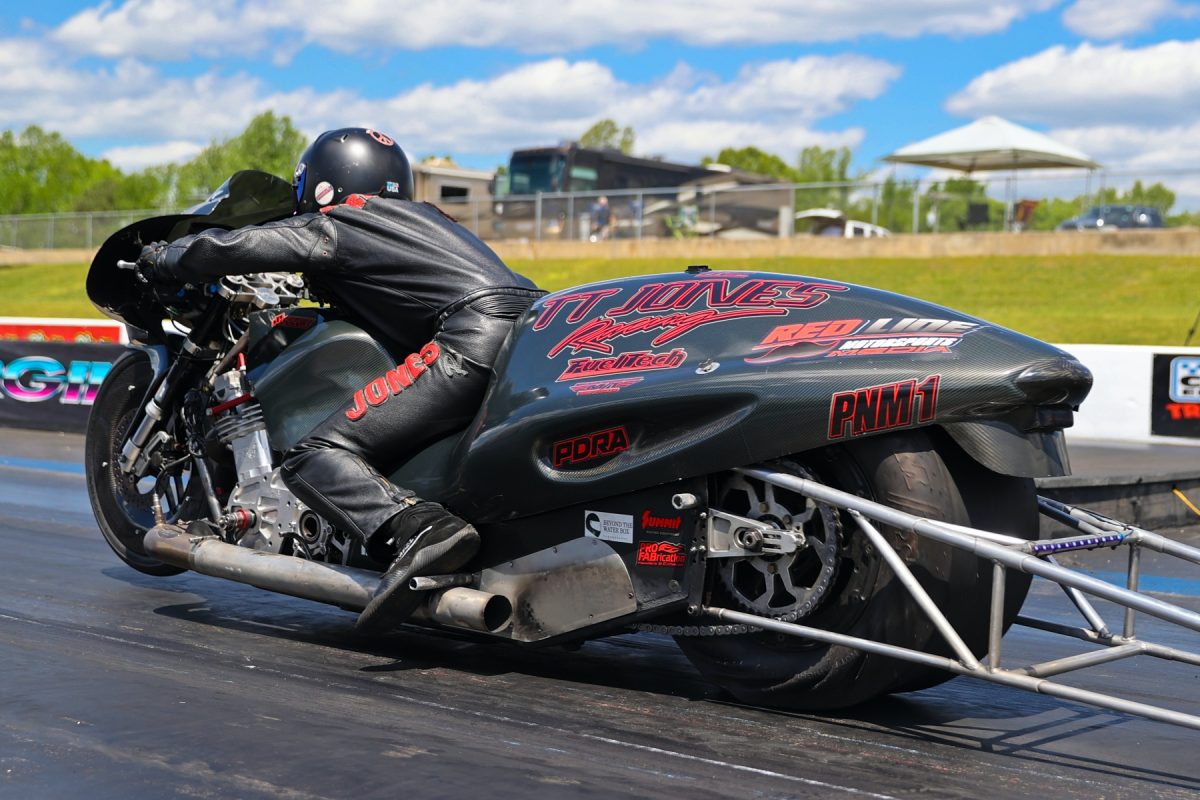 When third-generation rider Brayden Davis won in his Drag 965 Pro Nitrous Motorcycle debut at the season opener, he put the class on notice that he's here to defend his father Travis' 2022 world championship. He picked up another win at Maryland, where the class had a large turnout and had to expand from its usual eight-bike field.
Davis isn't the points leader, though, as 2021 world champion and 2022 runner-up Chris Garner-Jones is out for redemption. He won at Virginia, lost to Davis in the final at Maryland, then picked up a second win at Darlington. Garner-Jones holds a 16-point lead over Davis going into DragWars.
Kuwait's Meshal Al-Saber has been a consistent threat all year, reaching the third round at the first three races of the season. He fell in the first round at Darlington, putting him just over three rounds behind Garner-Jones.
PRO STREET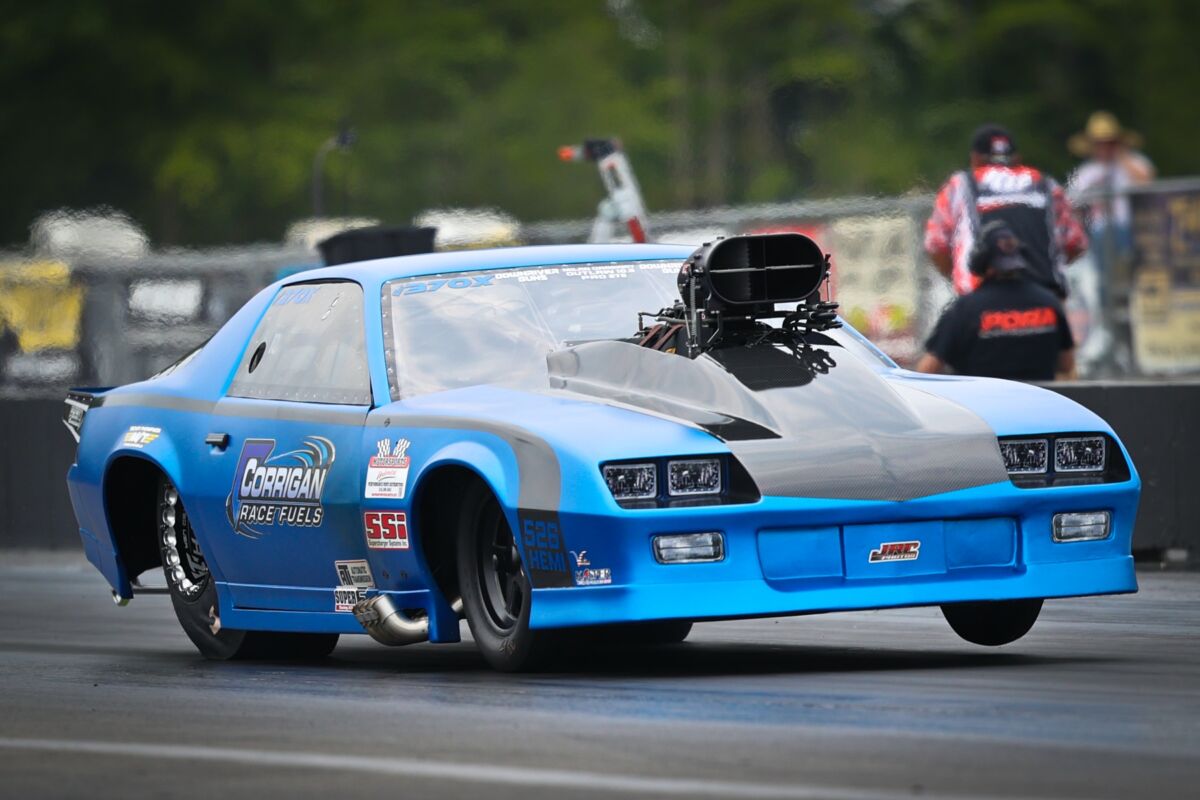 Menscer Motorsports Pro Street presented by Afco Racing, which did not compete at Darlington, is gearing up for another ultra-competitive points battle. With a win and two runner-up finishes, Michigan's Bill Riddle holds a one-point lead over reigning world champion Tim Essick. That's right – one singular point separates the two. Essick has a win and a runner-up finish.
Bill Lutz is just over two rounds behind Riddle after consistently going rounds, including a heroic effort to reach the final round at Michigan after a catastrophic mechanical failure in his No. 1 qualifying effort in Q3. Canadian Nick Agostino is fourth with three rounds and a point less than Riddle. He's been consistent, but he needs a win or runner-up finish to make up ground. Fifth-placed Ty Kasper doesn't plan to make the World Finals due to a family wedding.
A potential spoiler in the final two races is Scott Kincaid, who has only been able to attend the Norwalk and Maryland races. He won them both, though, and if he makes it to GALOT and/or Virginia, he'll definitely mix things up.
SUPER STREET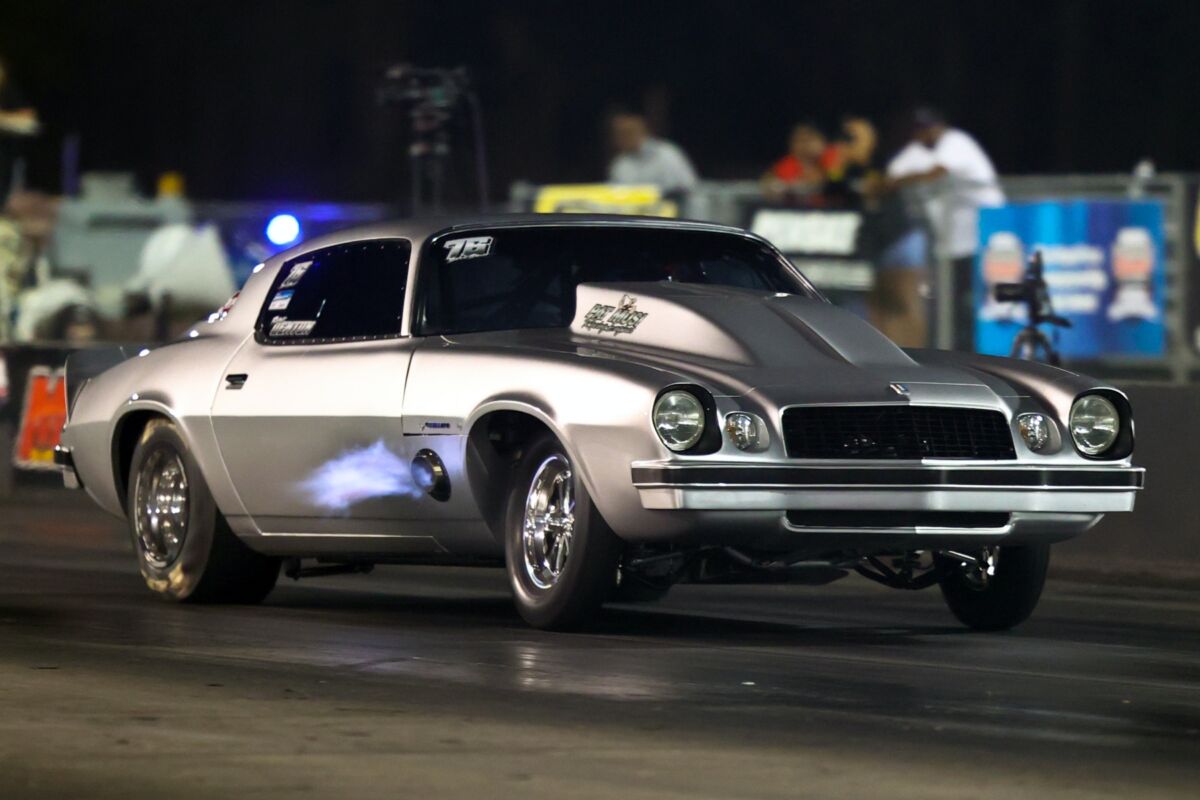 It's been the Blake Denton and Derek Mota Show in Afco Racing Super Street presented by Menscer Motorsports. Mota won in his debut at Super Street's season opener at Virginia driving one car, then broke a crankshaft in qualifying at Norwalk and had to sit out eliminations and the entire Maryland race. He came back out at Darlington with an entirely different car, then proceeded to qualify No. 1, set a new class record, and win the race.
Mota's really going to need two more dominant weekends like that to catch up with points leader Blake Denton, who qualified No. 1 at the first three races and won the Norwalk and Maryland races. The young gun is almost five rounds ahead of Mota going into GALOT.
The dark horse in the race is Dan Whetstine, who picked up his first win last season. He's been close this year, taking runner-up at Norwalk and reaching the semis at Maryland. Can he punch a win onto his scorecard to move further up the list?
TOP SPORTSMAN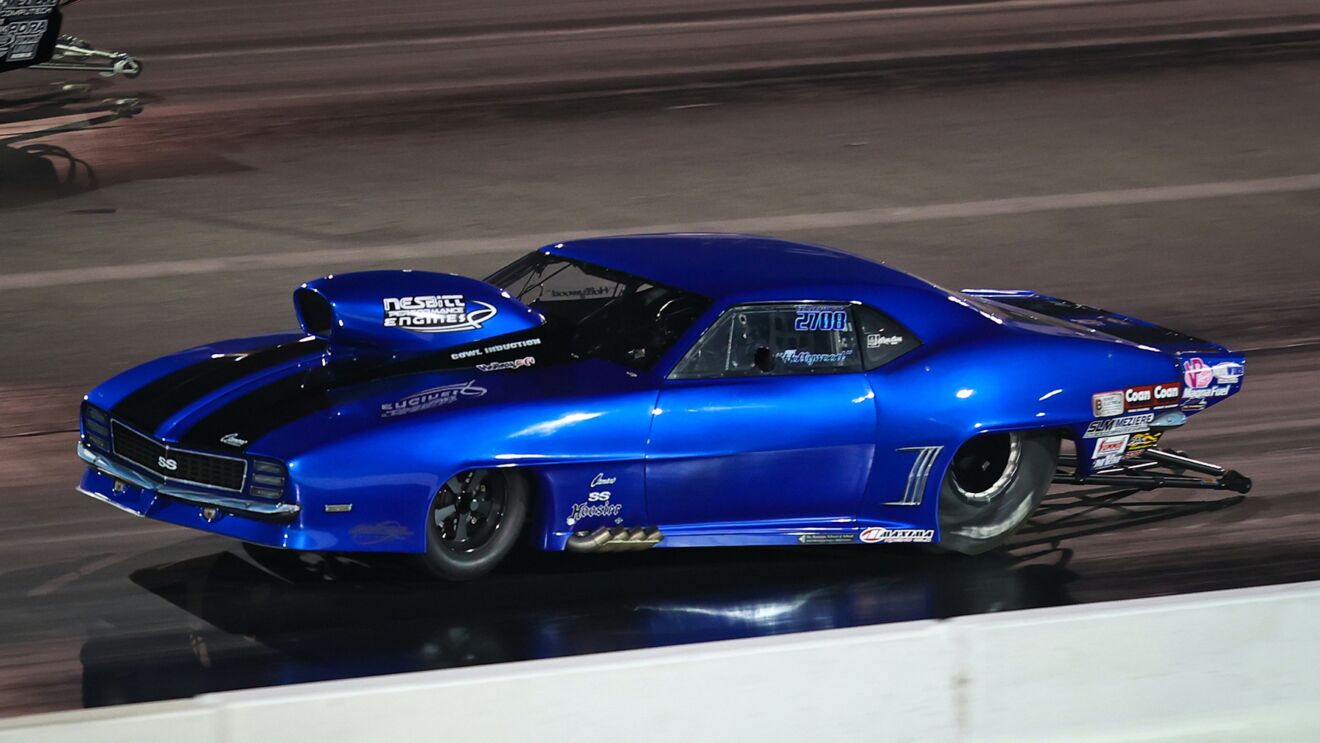 Past world champion Donny "Hollywood" Urban has a pretty firm grasp on the points lead in MagnaFuel Elite Top Sportsman presented by PAR Racing Engines. He holds the lead by just over six rounds, leading Bryan LaFlam and Chris "Nitrous" Nyerges, who are practically tied for second with just three points between them. With back-to-back wins at Maryland and Michigan, past world champion Dan Ferguson isn't far behind LaFlam and Nyerges in fourth.
Nick Meloni, a past world champion in MagnaFuel Top Sportsman presented by Corbin's RV, is back on top, but as always, the points battle in this class is a close one. Three-and-half rounds separate the top five, with Al Davidowski, Chad Traylor, defending world champion Joe Roubicek, and Mark Payne chasing Meloni.
TOP DRAGSTER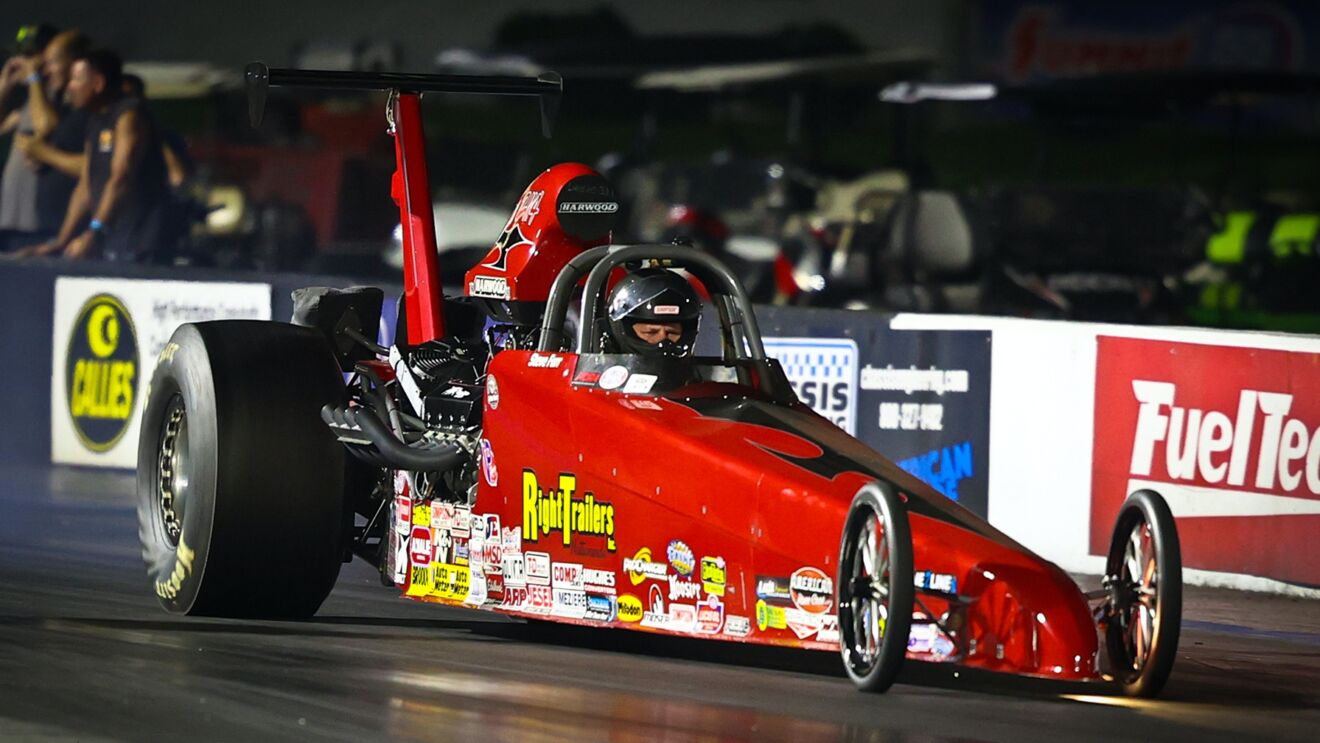 Unless we see some dramatic changes in the final two races, the Laris Motorsports Insurance Elite Top Dragster world champion will likely be a past champion. Steve Furr, the 2020 world champion, started the season with back-to-back victories. Though he missed the Elite field at Norwalk, he's the points leader with less than four rounds on 2021 world champ Pete Maduri. Russ Whitlock is holding steady in third, while reigning world champion Larry Roberts is just behind him in fourth.
Past Laris Motorsports Insurance Top Dragster world champion TG Paschal started the year strong with multiple wins and late-round finishes, but after skipping Michigan and losing in the first round at Darlington, his lead is threatened. Dickie Smith went rounds at the last two races to come within about a round and a half of Paschal. Reigning world champion Tisha Wilson is also less than two rounds out of first.
PRO JR. DRAGSTER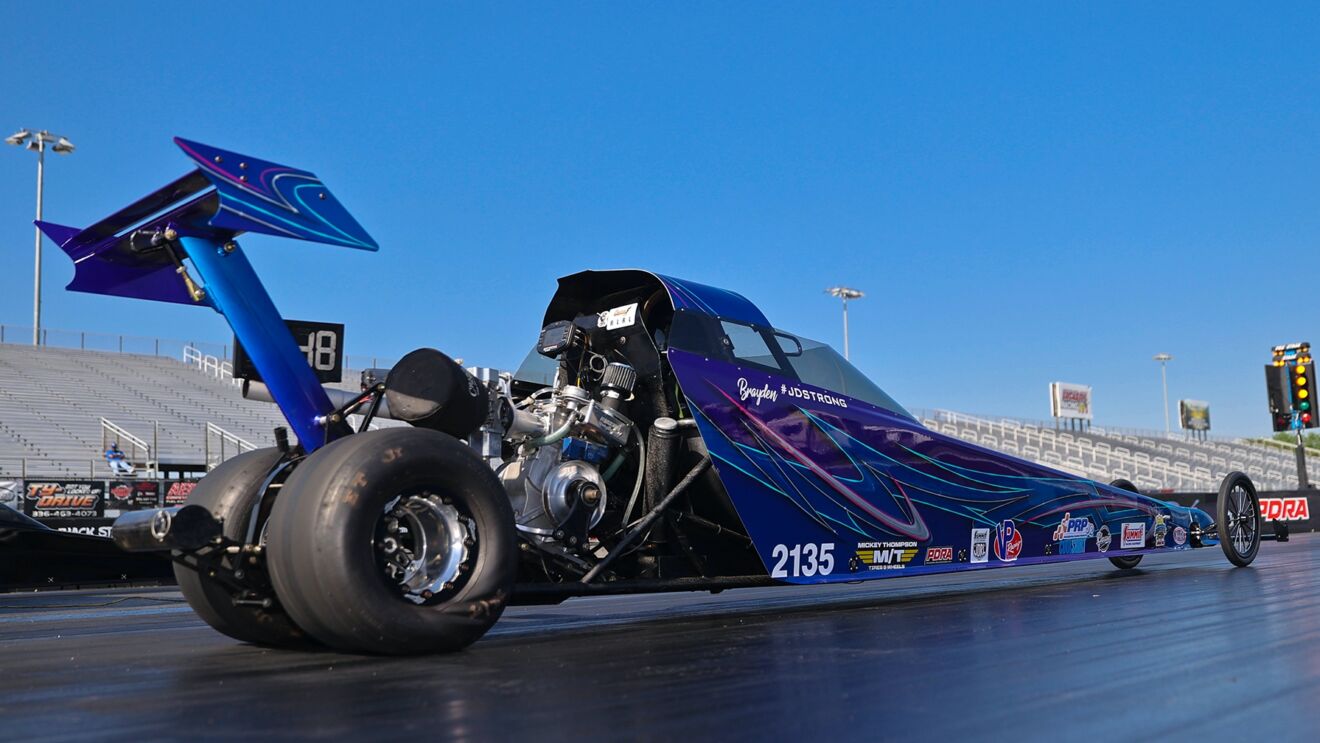 Is it too early to award the Coolshirt Systems Pro Jr. Dragster presented by PRP world championship to Brayden Davis? He won the season opener at GALOT, where he also won in Pro Nitrous Motorcycle to become the first competitor to double up in professional and Jr. Dragster classes. The only low point in his season came at Norwalk, where even though the series expanded the Pro Jr. Dragster field to 32 cars, Davis missed the mark and didn't qualify. He bounced back with a win at Maryland, where he also won in Pro Nitrous Motorcycle, then won again at Darlington. Even though he skipped the Michigan race, he leads past world champion Ethan Steding by over nine rounds going into the last two races.
TOP JR. DRAGSTER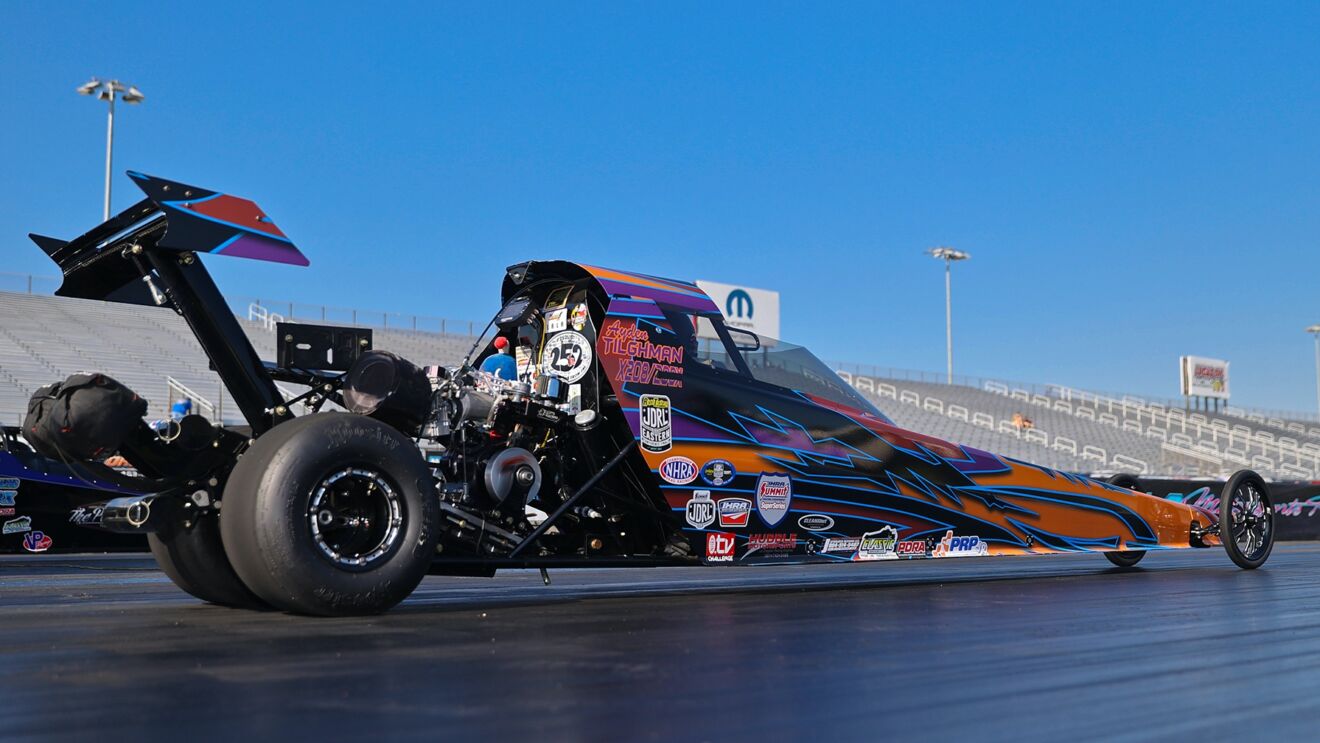 Things are a little more tense in Classic Graphix Top Jr. Dragster presented by PRP, where Ayden Tilghman is the points leader with a win at Maryland and a runner-up finish in Michigan. Just under a round back is Victoria Beaner, who has a win and two runner-up finishes, but also a DNQ at Virginia. Wyatt Stanley, fresh off a win at Darlington, is third with less than a round separating him and Tilghman. Nathan Coon has used consistent performances to sit fourth, less than three rounds out of the lead.