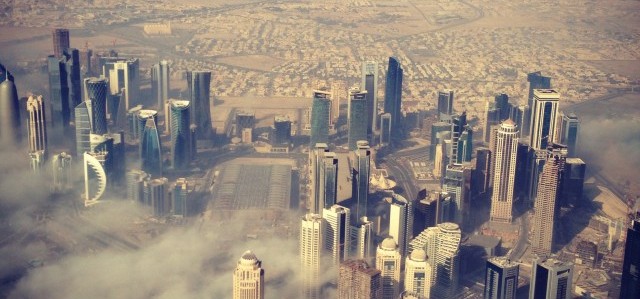 By Wes Buck
Spraying down the water box at Eddyville Raceway Park in 2005, working as general manager/slave of the well-known Iowa eighth-mile drag strip, I don't think I would have ever imagined that this sport would one day provide me the opportunity to travel the world. But, as fate would have it, I recently spent a couple weeks in the Middle Eastern state of Qatar, near Saudi Arabia, hanging out at the drag strip with Sheikh Khalid bin Hamad Al Thani and a bunch of friends during the Arabian Drag Racing League season-finale at the Qatar Race Club.
One day, I'll probably take the time to put all the stories about my trips to Qatar on paper, but for the sake of time here today, I'll just share a few pictures from my most recent trip.
Check 'em out after the jump!