At just 22 years old, Steven Whiteley is making a name for himself in the NHRA class that bears the name of his family's business: the J&A Service Pro Mod Series. And if racing in the NHRA wasn't enough, the Grand Junction, Colorado, native also just started his own company.
NHRA drag racing runs deep in the Whiteley family. Patriarch Jim (above right) is a Top Alcohol Dragster champion and Pro Mod driver, his wife Annie a Top Alcohol Funny Car champion, his aunt Anita races Top Dragster and his younger step-brother, Corey Reed, recently made his NHRA Pro Stock Motorcycle debut.
Whiteley began racing at just eight years old in the Jr. Dragster category, but he's quick to point out he actually got his first car when he was six.
"My dad would race his '69 Super Stock every weekend. It wasn't much; he hauled it on an open trailer. I would travel with him and help out where I could," he recalls. "Then I remember we were in Julesburg and I saw my first Jr. Dragster. I was like, 'Dad! Why didn't you tell me they had those cars for me?' He told me to start saving my pennies if I wanted to race, which isn't very much when you're a six year old."
Upon turning eight, Whiteley's racing career took off. He went on to win three local races in Jr. Dragster at the Boise, Idaho, track. Having two other brothers who started racing alongside him, Steven's home quickly filled up with trophies.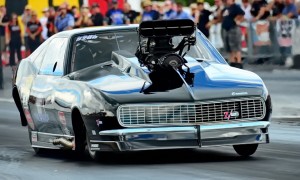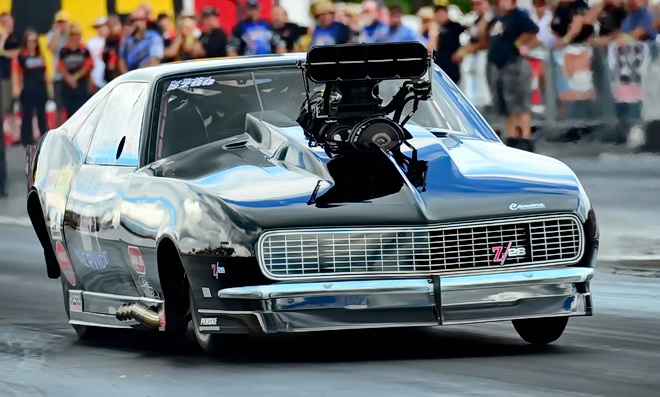 In 2014, his first year of racing alongside his father in Pro Mod, Whiteley finished in the top 15 and was voted Rookie of the Year by his fellow drivers in the Real Pro Mod Association. After a slow start this season, he finished in the top 15 again, right behind his dad. "We got the new 2014 CTS Cadillac Pro Mod over the winter break and we struggled at the beginning of the season," Steven says. "It wasn't until Indy where I felt we started to get a grasp on the car." The rest of the season showed much better results, as Steven made it to the semi-finals at the next event in Charlotte and was the number-one qualifier this fall in St. Louis.
On top of racing, Steven is very hands on in the family business and recently added 'business owner' to his resume, starting a trucking company that hauls oil and gas fabricating equipment. "When I was 18 years old I worked for J&A Service up in North Dakota. I worked my way up the ranks and started to learn to drive. I drive my own rig with my Pro Mod from race to race. I reached the age where I realized I needed to start a career and the trucking company made so much sense."
Looking into 2016, Steven's objective is taking home a Wally from an NHRA J&A Service Pro Mod Series event. "My goal is to consistently qualify, go rounds and win a race. My team and I have to focus on getting the car to run better on race day. If you want to be a championship contender, you have to work your way up and winning a race would be a big step in that direction."
Story by Nicole Erickson
This story originally appeared in Drag Illustrated Issue No. 104, the 30 Under 30 Issue, in October of 2015.