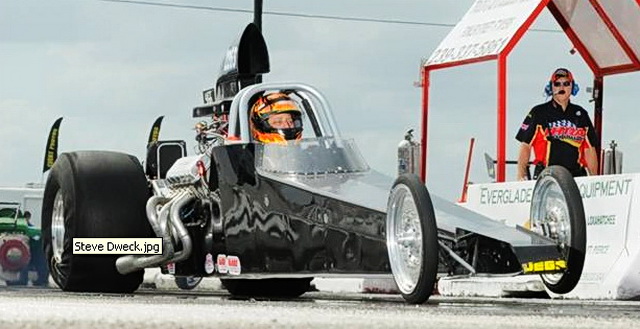 With the 4th annual Summit Racing Equipment Tournament of Champions (TOC) presented by AMSOIL just a few weeks away, drivers are making final preparations and gearing up for the last race of the 2012 season with a shot at over $10,000 to the winner and the title of IHRA World Champion at stake.
This year's class of TOC qualifiers totals 162 drivers, with seven spots still available at the last-chance Summit Racing Equipment Sportsman Spectacular presented by AMSOIL one day before the big go, all at the Summit Racing Equipment World Finals Oct. 12-14, at Memphis International Raceway.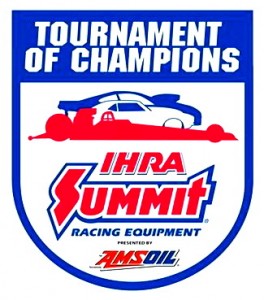 Among the 162 drivers currently qualified for the field, 17 are former world champions combining for 31 IHRA championships spanning 21 years from 1990 Hot Rod champion Daryl Griffin to 2011 champions Glenn Wright (TS), Gianni Cantusci (SS), Steve Furr (SR) and Chip Johnson (HR).
The 2012 Summit Tournament of Champions will also feature a diverse group of racers from 20 states and four Canadian provinces. North Carolina has the most representatives with 33 drivers, followed by Texas with 21, Florida with 16 and the Canadian province of Alberta with 16. Pennsylvania, Virginia, New York, Ohio, Ontario, Kentucky, Louisiana, Michigan, British Columbia, Utah, Arizona, Colorado, Maryland, Idaho, Illinois, Indiana, Oklahoma, Washington, West Virginia and Manitoba will also have representatives in this year's TOC field.
Drivers have multiple ways to qualify for the Summit Tournament of Champions throughout the year. Among them, drivers in Top Sportsman, Top Dragster, Super Stock, Stock, Quick Rod, Super Rod and Hot Rod must either finish in the top three in their respective Summit Pro-Am division, win a Nitro Jam national event or divisional Tournament of Champions qualifier or win one of IHRA's special events held throughout the year such as the Summit Racing Equipment Sportsman Spectacular presented by AMSOIL held in May, July and again in October.
Of the 162 drivers currently qualified for this year's championship tournament, six have qualified in more than one class including Jacob Elrod, Steve Dweck (top photo), Brett Nesbitt, Michael Beard, Mark Faul and Patrick Forster. Drivers with the most success within one specific class include Steve Furr in Super Rod and Pete Peery and Pete D'Agnolo in Super Stock who each qualified for the TOC in their respective class three different ways.
Easily the most impressive resume entering the 2012 edition of the Summit Tournament of Champions belongs to Harrod, Ohio's Jacob Elrod. Elrod was one of two drivers to win a divisional championship in two separate classes, winning the Top Dragster and Super Rod crown in the North Stars division. He also compiled an IHRA-leading seven Pro-Am victories in nine finals, winning races in an unheard of five different classes throughout the year including a rare triple victory at the MOPAR Nitro Jam Nationals at the Grand Bend Motorplex in July where he took home the Ironman in Quick Rod, Hot Rod and Top ET. While Elrod may have qualified for the TOC in four separate classes, the rules state that a driver may only qualify for the tournament in a maximum of two different classes so Elrod will represent his divisional championships in Memphis.
The other double divisional champion was Steve Dweck who won the Top Dragster and Hot Rod titles in the Heat Wave division on the strength of six final rounds, winning three of those matchups.
Other strong resumes in 2012 belong to North Stars Top Sportsman champion Donny Urban who compiled five Pro-Am victories in six finals including a big victory at the Summit Sportsman Spectacular at Maryland International Raceway in July, Division 2 Super Stock champion Michael Beard who visited six finals this season in Super Stock and Stock with two wins to qualify in both classes, Division 6 Stock champion Mark Faul who qualified in Stock and Super Stock on the strength of four wins including a win at the Edmonton Nitro Jam in July and Division 4 Hot Rod champion Bart Nelson who had four wins including the Mardi Gras Nitro Jam in May.
(Photos courtesy IHRA; Click to enlarge)