While last year's Summit Racing Equipment Shakedown at the Summit presented by Mickey Thompson Performance Tires & Wheels was one of the most enticing and exhilarating offerings in the event's long and lofty history, even more action and massive payouts are promised for this year's event.
It will be Sept. 14-17 at Summit Motorsports Park in Norwalk, Ohio.
Categories contested at the ever-growing event include ProLine Pro Mod, Precision Turbo and Engine Outlaw 10.5, Wiseco X275, Speedwire Systems Radial vs. The World, Holbrook Racing Engines Top Sportsman, Callies Pro Street, Team Z Motorsports Ultra Street and Trick Flow Specialties Open Comp and Open Comp 8.5 Shootout.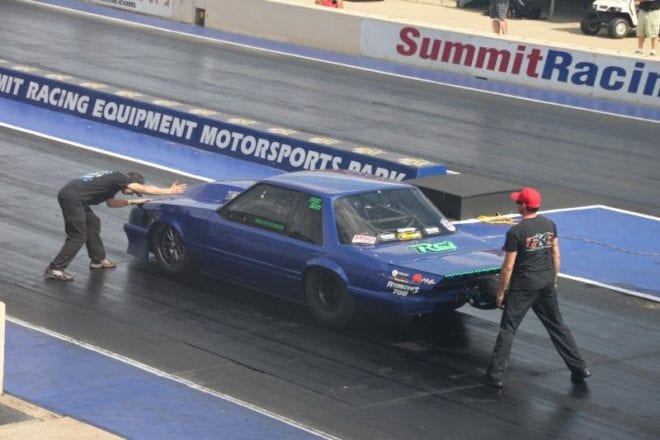 The total purse is a tantalizing $155,500, including $66,600 for the event's quickest and fastest category, ProLine Pro Mod, and $40,000 of that is awarded to the winner. Additionally, the G-Force Race Cars/Resolution Racing Services Money Shot is a special feature which will reward the driver of the quickest Pro Mod with $5,000.
Announcing this year's event will be Lee Sebring, who's famous for his factual yet fun delivery and who was given the nickname "TEC," an acronym for "top end charge," when he was announcing for the Yellow Bullet Nationals and would excitedly exclaim "top end charge" when a car was laying down a substantial amount of power near the finish line.
Kurt Johnson and Total Venue Concepts will join Summit Motorsports Park track manager Sam Lance and the Summit Motorsports Park track crew to provide a prime track surface for the utterly unruly high-horsepower vehicles, and SpeedVideo will be on site to offer all of the action via a live feed.