The 2023 Drag Illustrated World Series of Pro Mod presented by J&A Service at Bradenton Motorsports Park in early March featured the very best drivers and teams from across Pro Modified's numerous classes and organizations. The stars of the race have continued to prove that in the weeks and now months after the WSOPM was completed, as WSOPM drivers Travis Harvey and Jim Halsey raced to victory over the weekend at the PDRA Mid-Atlantic Showdown presented by Classic Graphix at Virginia Motorsports Park.
In Pro Boost, Harvey enjoyed a storybook weekend in just his third race out in the ProCharger-boosted GALOT Motorsports '69 Camaro. The multi-talented wheelman with success in heads-up and bracket classes as well as grudge racing made his debut in the car at the WSOPM, then became an immediate player in Pro Boost.
After reaching the semifinals at the season opener, the driver known as "The Carolina Kid" qualified No. 1 at Virginia, then raced past James Beadling, Scott Lang, and Ken Quartuccio on his way to the final round. There, he faced another fierce competitor with roots in Piedmont Dragway's Big Dog Shootout series: Jason "Party Time" Harris.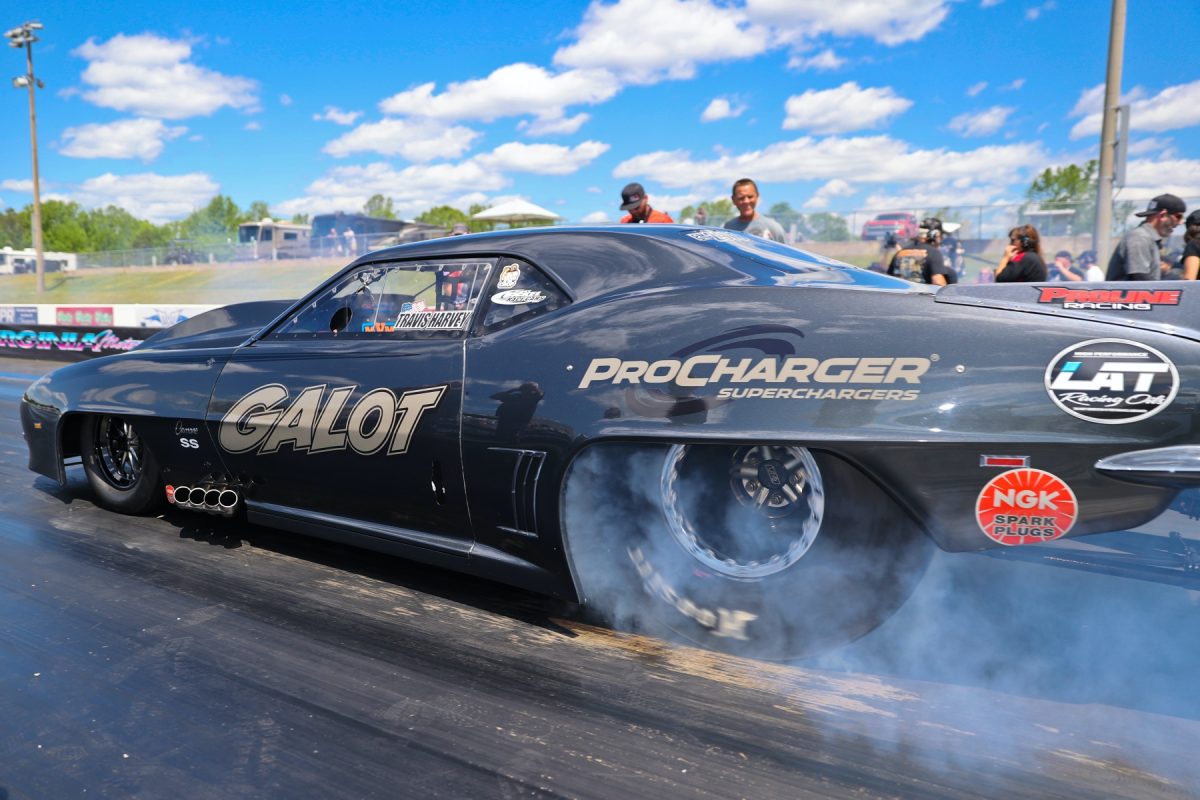 Harvey dropped jaws on the starting line when he cut a perfect .000 reaction time to get off the line ahead of Harris and his .017 light. Harris, who claimed a semifinal finish at the WSOPM in his ProCharged '69 Camaro, made the second-quickest pass of eliminations, a 3.586 at 208.65, but it wasn't quick enough to get around Harvey and his 3.592 at 209.88.
"I just want to thank God first of all for giving me this opportunity," Harvey said. "Racing against Jason, I've been racing him all my life and I know he's a great competitor. I knew I had to do my job, and I'm sure he felt the same way. Everything just lined out and worked well, from coming off the trailer to the end. It's been a great car. I just want to thank GALOT Motorsports, Pro Line Racing, [tuner] Steve Petty, and Vaughn Miles and Eric Holland for giving me the opportunity to drive this hot rod."
Harvey, who also competed in Pro Nitrous at the first two races of the PDRA season in his '17 Corvette, is looking to become the fourth different driver to win a Pro Boost world championship with GALOT Motorsports.
"This just puts us in a great position," Harvey said. "If we can keep this thing healthy and don't have any parts issues, I think we'll be a big threat come the end of the year."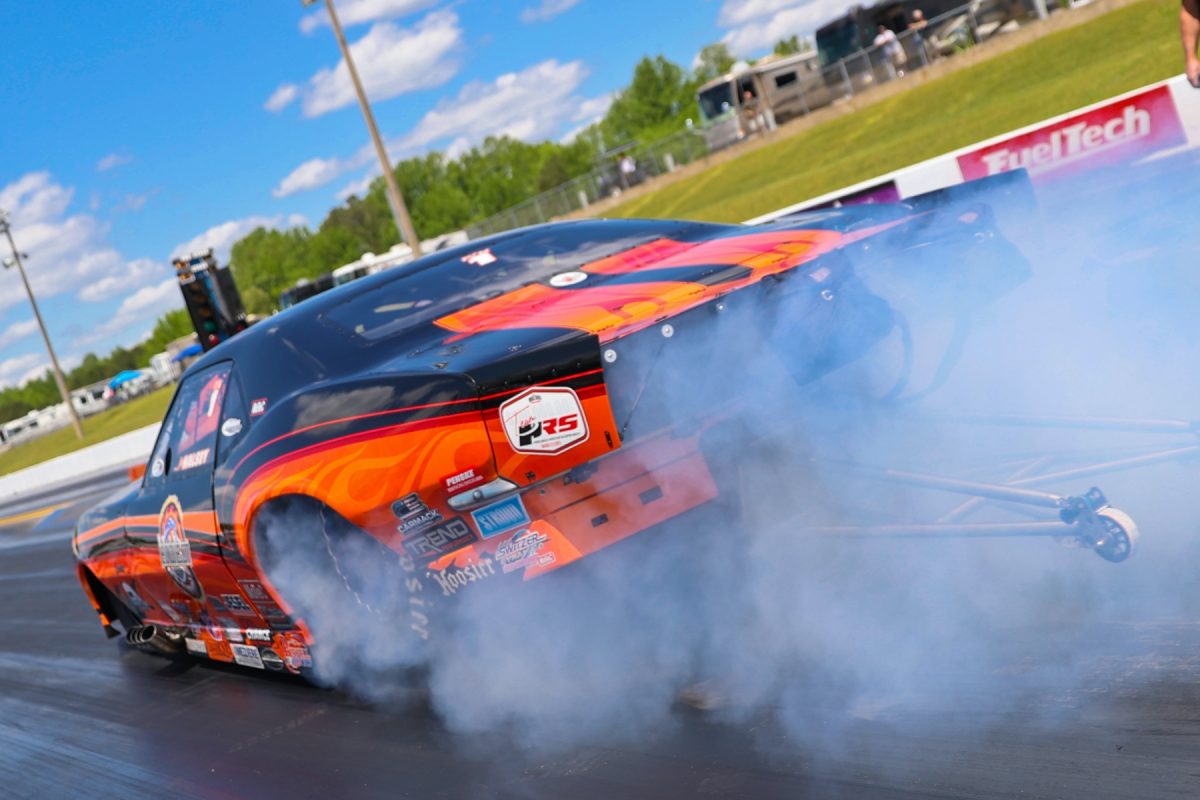 Halsey, who won the PDRA season opener in Pro Nitrous, reached his second consecutive final round after defeating Blake Housley, Mike Achenbach, and Jay Cox in previous rounds. The four-time and reigning PDRA Pro Nitrous world champion met up with 2015 world champion "Tricky" Rickie Smith in the final round for a battle between two of the best to ever stage a nitrous-assisted Pro Modified.
"It's nerve-racking," Halsey said of facing Smith, who also competed in the WSOPM. "You know he's good – a good driver and a good tuner. He does everything right. You have to be on your A-game, and we didn't take him lightly, that's for sure."
The race was over on the starting line, though, as Smith went .012 red in his Musi-powered Parkway Ford '22 Mustang. Halsey recorded a 3.646 at 206.32 in his Fulton-powered "Daddy Shark" '68 Camaro for the win. Despite going red, Smith legged it out to a 3.663-second pass.
Halsey and his tightknit crew admitted the VMP win was a little smoother than their win at the season opener, which saw the Maryland-based team thrash between passes multiple times. Not a group to shy away from hard work, they spent the three weeks between races restocking the trailer and rebuilding their 959-cubic-inch engines at Fulton Competition Engines in Spartanburg, South Carolina.
"After what happened at the last race, we put in a lot of hard work between the races," said Halsey, who credited tuner Brandon Switzer, wife Cathy, crew chief Eric Davis, and crew members Michael McMillan and Brian Chin. "It took a lot of thought and a lot of hard work and going back to what we know works best for us. I have the best crew there is in the world, there's no doubt about that.
"Gene [Fulton] pretty much closed the shop down for the last week and a half to get my stuff back together," Halsey added. "Eric spent the last week and a half down there with Stacy [Hall] getting everything together. These guys deserve all the credit. I'm just the one that gets to drive it."
Harvey and Halsey are the unofficial points leaders as the PDRA heads into a month-long break before the DeCerbo Construction American Doorslammer Challenge presented by Callies Performance, May 25-27, at Summit Motorsports Park in Norwalk, Ohio.