Former Street Outlaws star Tina Pierce will be bringing her 200mph Chevy Nova to Florida for the first time to compete at Sick Week 2023 Presented By Gear Vendors Overdrive.
While best known for her time on the drama-filled Discovery Channel TV show, Tina is no stranger to drag-and-drive, having raced a pair of Chevy pickup trucks together with her husband David at various events including Drag Week, Midwest Drags and Rocky Mountain Race Week.
The Nova is the team's latest build, aiming to finally put horsepower together with a better aerodynamic profile and more stability at speed.
"Our first idea for the new car was a 2018 Chevy Colorado, but when we started putting it together there was no getting around the fact that it was a big, huge brick," Tina said. "So we decided to change our direction. David has always liked these cars and so we found one that was kind of put together, but was early enough that we could still rebuild to how we wanted it.
"This is a full tube chassis, and it feels more stable to me. The car is built much better than my truck and David has the suspension set up really good."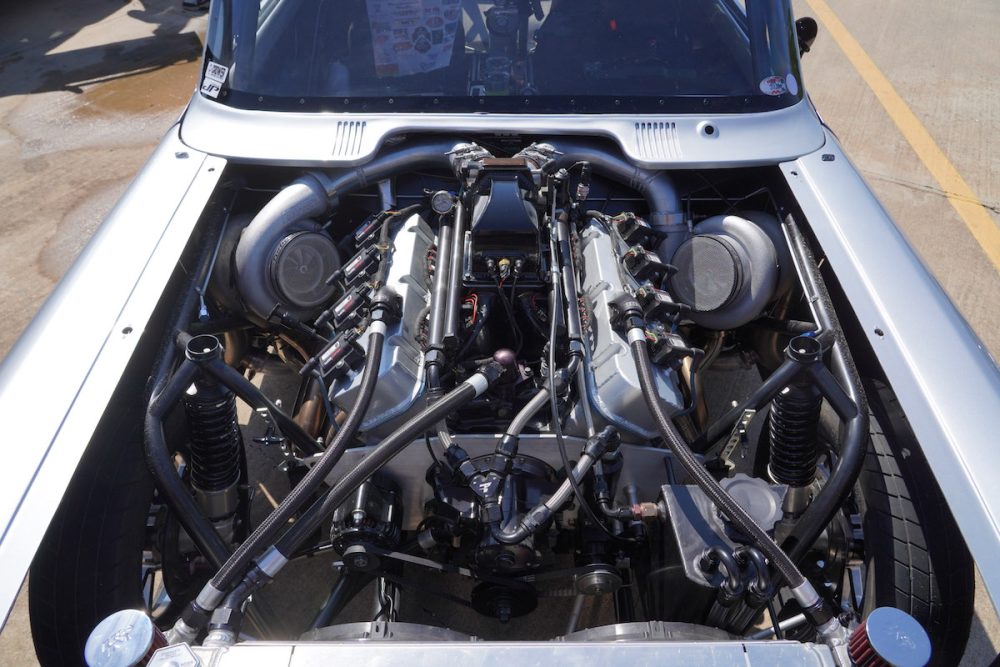 Assembled around a twin-turbo 509ci big block Chevy motor, Tina drag-and-drove the car for the first time at last year's Race Week, where she cut some seven-second times but also encountered some new car blues.
"On our last pass of the first day at Race Week it did a big wheelie, came back down, and I went like a 7.44 and then hit the chutes. Everything was running fine but under negative-Gs in the braking area we starved the engine of oil and messed up some bearings. A couple of days later we were back on track though.
"We then raced at King of the Open Road in Oklahoma and recorded our first 200mph pass. We are still chasing our first six, hopefully that can come at Sick Week!"
Tina said there is still plenty of boost to wind into the motor should she want to, as the team gathers more data on the car.
"We have way more to go yet. We are going to try and do as many drag-and-drives as we can and in between I will even run some Top Sportsman events with the Midwest Drag Racing Series. Our goal is to stay in the 200mph range and be consistent. If we can make it to the sixes we would be ecstatic."
Tina's Nova will be just one of over a dozen six-second/200mph capable machines at Sick Week 2023 Presented By Gear Vendors Overdrive, which kicks off in Florida on February 12. Spectator tickets are now available, and the event will also be live streamed to hundreds of thousands of fans at home thanks to Motion Raceworks.