Shawn Langdon has two wins at Thunder Valley, and due to last weekend's rainout in Epping, N.H., the Kalitta Air Toyota driver has a chance to double his win total this weekend. The NHRA Camping World Drag Racing Series resumes this weekend with the NHRA New England Nationals and the NHRA Thunder Valley Nationals June 9-11 at Thunder Valley Dragway in Bristol, TN.
"I like it," Shawn Langdon said. "It's going to put a lot more at stake. Every qualifying run will matter, and every elimination run will matter. How they intertwined the (Mission Foods) #2Fast2Tasty NHRA Challenge, which will also be intertwined with the Epping race and the Bristol race qualifying – I think it's awesome, and I'm excited to be a part of it.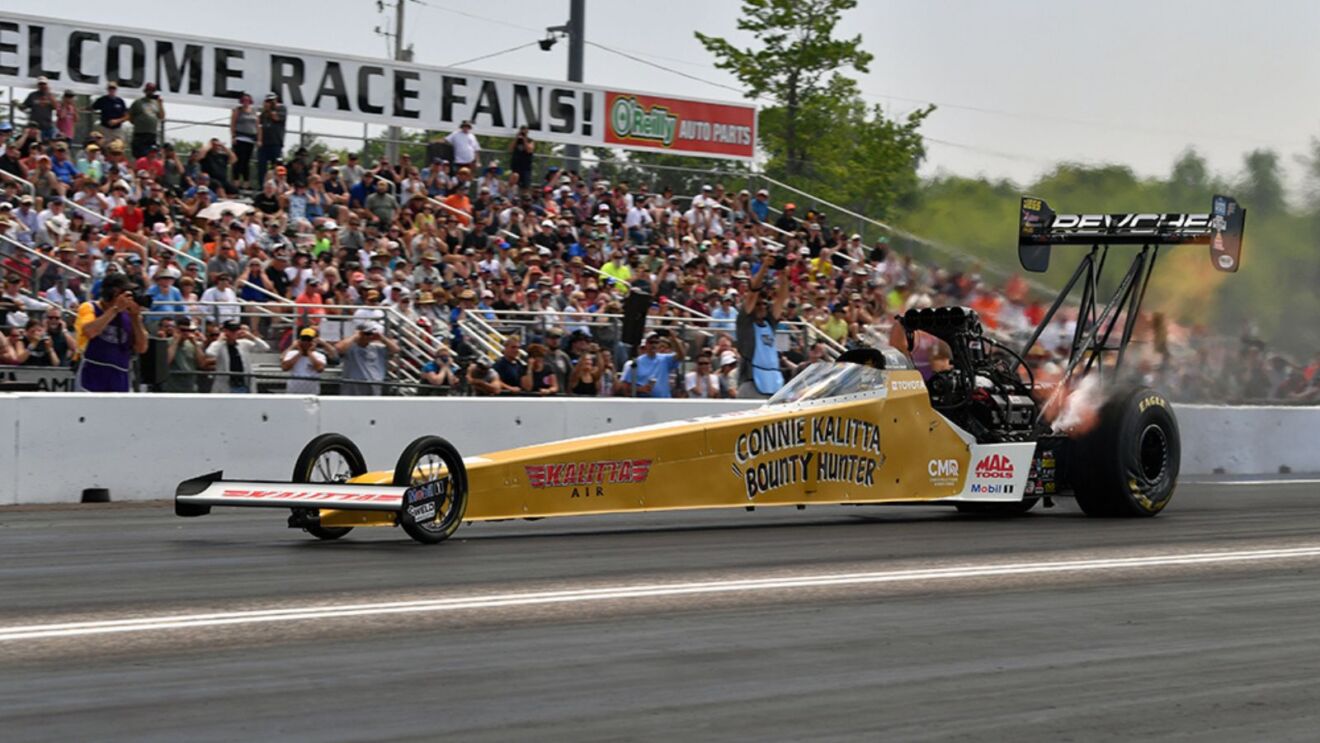 "The situation in Epping was tough; there's really no right or wrong answer to it because any way you do it, some people will agree, and some people won't. In my opinion, they made the best-possible decision. Epping has one of the best fan bases on tour, but logistically, it would be very difficult to get back up there to put on a great show for them. There are minimal options moving forward, so when I heard what the plan was, I liked it and knew I could get behind it. It raises the stakes for everything, and I think it was the right decision."
That right decision created what some consider a dilemma: racing during qualifying. Should the team focus on New England Dragway racing, Bristol qualifying or both, and if it's both, how would that work?
"You're racing to win the round," the 2013 Top Fuel champion added. "The qualifying run will be a residual effect of you trying to win the round. Anytime I sit in a race car, whether its testing, qualifying, eliminations or racing in the finals for a championship, I have the same mentality. Nothing changes on my end, and I don't think much changes as far as the tune-up goes. The team goes up there to make the best run possible, and I go up there to cut the best light possible. I don't think that much changes."