This past weekend, Megan Meyer proved her mettle once again at the Nitro Chaos event at Eddyville Raceway Park in Oskaloosa, Iowa. This event was part of the first-ever Funny Car Chaos/Nitro Chaos double-header, endearingly dubbed "Chaos in the Corn Field," organized and promoted by Chris Graves.
Meyer, no stranger to the winner's circle, claimed victory in a thrilling face-off against Dale Creasy Jr. Behind the wheel of her family's A/Fuel Dragster, Meyer shot off the starting line first and, despite Creasy momentarily pulling ahead, held on for the win with a 3.56-second pass down the notorious Iowa eighth-mile at 226.10 mph over Creasy's quicker-but-losing 3.54-second effort at just 192.06 mph.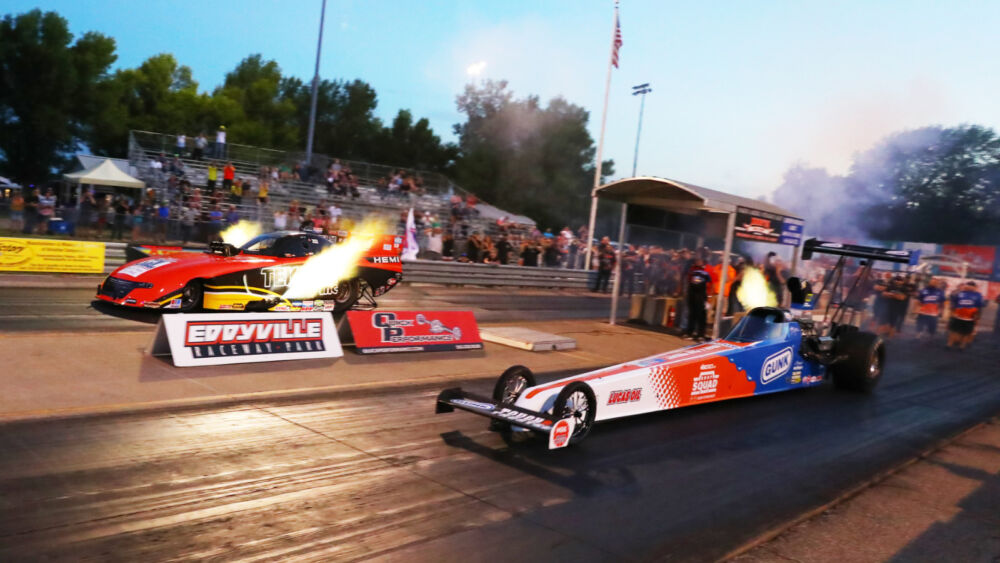 Meyer shared her impressions of the event, highlighting the unique and welcoming atmosphere of the Chaos series. "The atmosphere is fun, as soon as you roll into the gate there's a feeling that no matter what happens, it's going to be a good time," she reflected. "The Chaos organizers are very supportive and professional yet laid back, and all of the teams are just so happy to be there. It's a different feeling than in the NHRA world."
She also credited her team's meticulous approach to maintaining their car. "The way Randy [Meyer, father, crew chief] wanted to run the four cars was to be the least stressful way, and it was exactly that. With only running eighth-mile, we can go an extra round or two without changing the oil and plugs, which is a testament to the quality of the parts and products we use from Lucas Oil and NGK Spark Plugs."
Despite facing personal challenges during the event, including a head cold and the pressure of a previous red light loss, Meyer was able to focus on her performance and secure the win. "It is honestly one of the coolest experiences I've had getting to race against a 10,000-horsepower Top Fuel Funny Car in the finals. I saw those big header flames next to me so I knew we were neck and neck. My car drove through the shake zone and we managed to inch ahead for the win. When I saw that win light come on, I couldn't have been happier. My guys worked so hard to give me a great race car, and their performance picked up for my slack."
After an illustrious career that includes multiple event wins, track records, and two NHRA world championships, Megan Meyer's recent win at the Nitro Chaos race adds another feather to her cap. As she continues to compete at exhibition events and Nitro Chaos races, Meyer remains an inspiring figure in the world of drag racing.