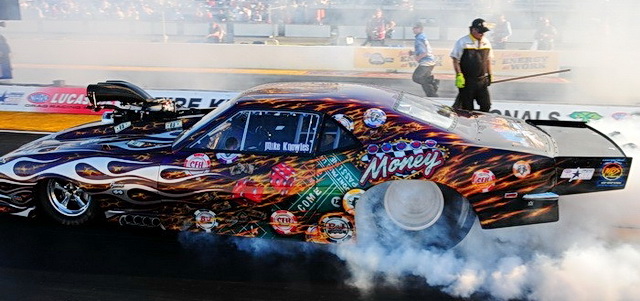 After a two-year absence, the NHRA Pro Mod series is returning to Atlanta Dragway May 16-18, as part of the 34th annual Summit Racing Equipment NHRA Southern Nationals. The Atlanta race marks the third event on the 2014 NHRA Pro Modified Tour.
Atlanta Dragway hasn't been a friendly place to Mike Knowles and his "Blown Money" team, however, as Knowles failed to qualify for the last two Pro Mod events held there in 2010 and 2011. But with recent performance gains Knowles is confident this year will be different.
"We definitely need to get the monkey off our back and this would be a great place for us to do it," Knowles said. "This track has never been good to us, (but) lately we've been making gains with our program and we seem to be ready to crest the hill.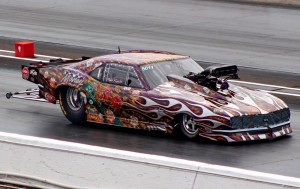 "It's always tough running with this group of racers but I 'm feeling pretty good about this race," he added.
Knowles currently sits 11th points, but in a tight early points chase only one round win separates him from 7th place overall.
"We have a really good group of guys on the team and we have made significant gains over the last few races. We just need to find our groove and everything will fall into place. We have the equipment and the people we just need that one lucky break and I know we can go on a roll," insisted chassis builder and "Blown Money" team member, Tim McAmis, who is no stranger to the tough competition within the Pro Mod ranks.
Each Pro Modified team will be afforded three qualifying attempts at the Southern Nationals, with the first set for Friday at 3:45 p.m. and the second at 6 p.m. The final qualifying session is scheduled for Saturday at noon, with the first round of eliminations set to go at 2:45 p.m. The second round of eliminations is set for 12:00 p.m. Sunday, with the semi finals at 2:15 p.m. and the Pro Mod final scheduled for 3:40 p.m. (Schedule subject to change)
(Photos courtesy Mike Knowles)