Well-known Australian Top Doorslammer drag racer Sam Fenech passed away after a tragic crash on January 7, 2023.
Fenech was competing in Ipswich, west of Brisbane, at the Australian Drag Racing Championship (ADRC) New Year Nitro event at Willowbank Raceway when his car went airborne and crashed around 7 pm local time. His ACDelco Camaro Slammer crossed into the other lane, rolled several times, left the track and crashed into a camera tower.
Both Fenech and the camera operator were treated at the track immediately. However, Fenech passed away at the scene from his injuries. The camera operator was taken to the hospital with non-life-threatening injuries.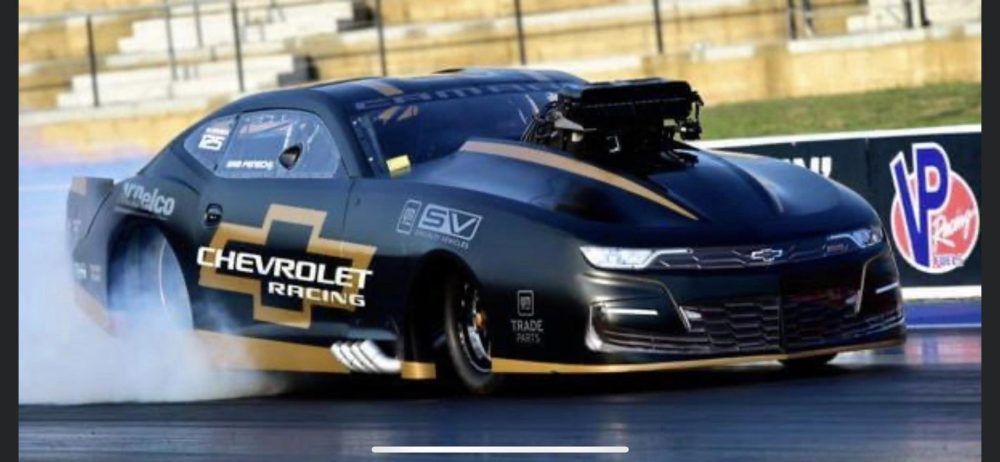 Willowbank Raceway confirmed Fenech's death in a statement on Saturday evening.
"It is with great sadness that Top Fuel Racing Australia announces that Sam Fenech, driver of the Fabietti Racing Doorslammer, has succumbed to injuries suffered in a racing accident at Willowbank Raceway and passed away this evening," the statement said, posted on social media. "We send our love and support to the Fenech family and the whole team at Fabietti Racing."
The New Year Nitro event was postponed after the crash.
The Fenech-driven black and gold Camaro was unveiled at the Bathurst 1000 in October 2022. Fenech first laid down the passes in the car in November 2022. After making a few tuning changes, Fenech and his team were able to make a full pass, notching the fastest speed ever recorded for a Pro Slammer in Australia at 261.78-MPH with a 5.70 ET.
The ACDelco Slammer Drag Racing team posted a statement on social media, reading, "Sam was and always will be a part of the Fabietti Racing family and was an icon of the drag racing community. He will be incredibly missed. Our thoughts are with Sam's family at this time."
Fenech suffered a horrific crash in 2019 when his parachutes got tangled in his wheelie bars, and with brakes on fire, he hit the sand trap at around 200-MPH. He then took out the safety net and went over the tire wall with the car going end over end as it climbed an eighty-foot grass bank.
Fenech rebounded and won the 400 Thunder Championship Drag Racing Series in the ACDelco Monaro in 2021.
Fenech is survived by his wife, Natalie, and three children.