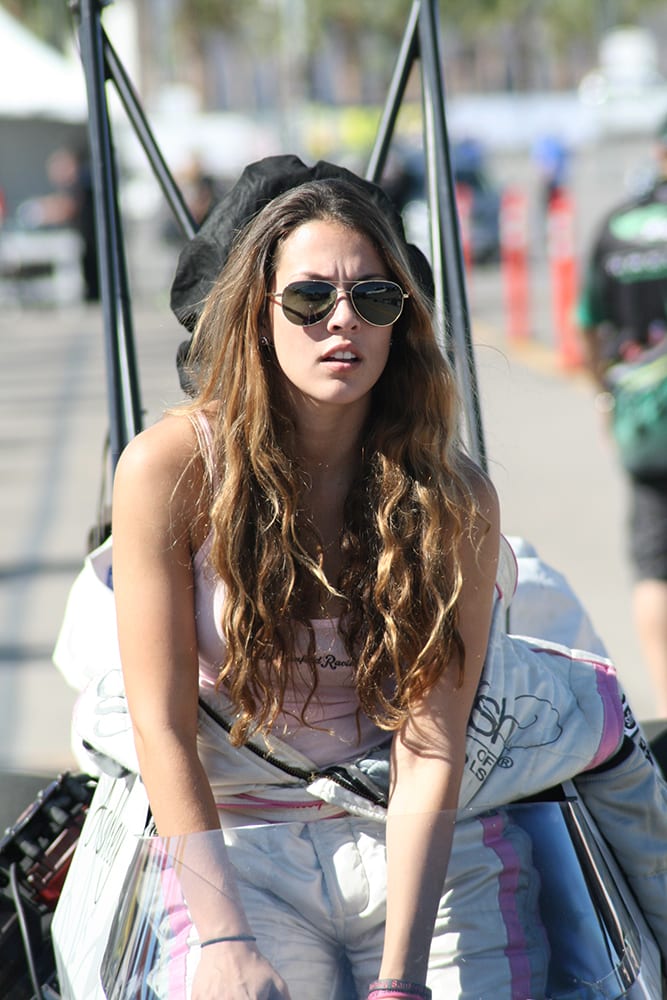 Just two years ago, Ashley Sanford was an accomplished sand drag racer who had yet to make a run down a quarter-mile asphalt drag strip. She made the switch in 2013 to the highly competitive world of NHRA Top Alcohol Dragster and today is a rising star in the NHRA's quickest and fastest sportsman class.
Sanford made her TA/D debut at the Las Vegas spring race, but failed to qualify at her other four races that year. Her Gelish Nail Polish team, made up of family members and longtime sand drags crew members, put the rookie season behind them in 2014, though, as she qualified at almost all of her nine races, even starting number one that fall at Ennis, Texas. She then raced to back-to-back semifinals at the fall Las Vegas national and regional events.
"Since we entered NHRA, everything has fallen into place and skyrocketed out of my control in the best way possible. We had this dream of becoming a part of this sport and we honestly didn't know what we were getting ourselves into. For it to be working out so well in such a short amount of time with such little experience our team and myself as a driver on asphalt have is extremely thrilling," Sanford beams.
At just 21, Sanford is half the age of most of her male competitors. She doesn't fit the typical image of a pilot of a nitro-burning, 270-mile-per-hour dragster. That's nothing new, or intimidating, for the girl who started driving her father Shane's blown alcohol sand dragster at age 16.
"As I am now, I was the new, young girl and people were looking at me like, 'this family is insane, what are they doing putting her in that car?' and the best part is in both the sand and the asphalt I've been able to prove that I'm not just some girl getting in just some dragster. This is my passion and it's what I love. It's what I'm going to do for the rest of my life and I've proven I'm capable of doing that, I think.
"Even since the sand days, people would ask me questions like, 'when are you going to stop doing this?' or 'when are you going to grow up?' almost. Or they would ask if I really cared about or liked racing, and that kind of gave me an incentive to really go for it and to prove everyone wrong. I think that's where a lot of the fire and passion inside of me comes from because I want to prove that I can do this and I will. I've always loved it and I convinced myself and everyone around me that I was going to make it happen."
This season, Sanford plans on continuing to "make it happen" in a big way. The California-based team's schedule is packed with over a dozen races from coast to coast, starting in their backyard at the NHRA Winternationals in Pomona. If all goes as planned, Sanford will also make the next step up in her career.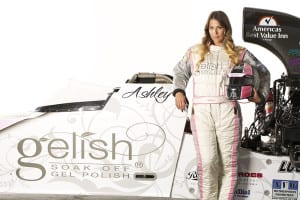 "We have confirmed that I will be licensing in a Top Fuel dragster this year. Even though it's not set in stone, we're planning on testing and licensing at the Indy test session right before 'The Big Go,'" she reveals.
"For me, talking about Top Fuel is still unbelievable. I feel like I'm in a dream right now, getting to pursue something and have it happen so quickly. For that I'm so blessed for all of the people who have been helping and supporting me throughout this whole journey. It's really just beginning. I've loved every single minute of this whole ride but it's just going to start getting better and better. To think of what the future has in store is incredible."