Aaron Stanfield and the Stanfield Racing Engines Chevrolet COPO Camaro battled to the Texas NHRA Fall Nationals win Sunday at Texas Motorplex to finish the 2022 season with his first win of the season.
Stanfield, also the No. 1 qualifier of the event, would have a solo in what was his third finals round of the season. The 2021 champion would have a solid clean pass at 7.764-seconds and 165.00 mph to take the win light.
"Well, we didn't defend the championship, but we ended the season strong," Stanfield said. "We had some struggles this year and to be able to push through adversity and end it on a high is definitely a good feeling. Hats off to all the guys that work at Stanfield Racing Engines. It's been a lot of blood sweat and tears. We fought hard, and we had a good weekend this weekend. We have some mojo back and we're hoping to come out swinging next year."
In the semifinals, Stanfield took on Conner Statler and the Janac Brother's Racing Dodge Drag Pak. Stanfield would have a solid 7.733-second pass at 178.34 mph to defeat Statler's 7.793 at 176.06 despite his 0.010 second reaction time.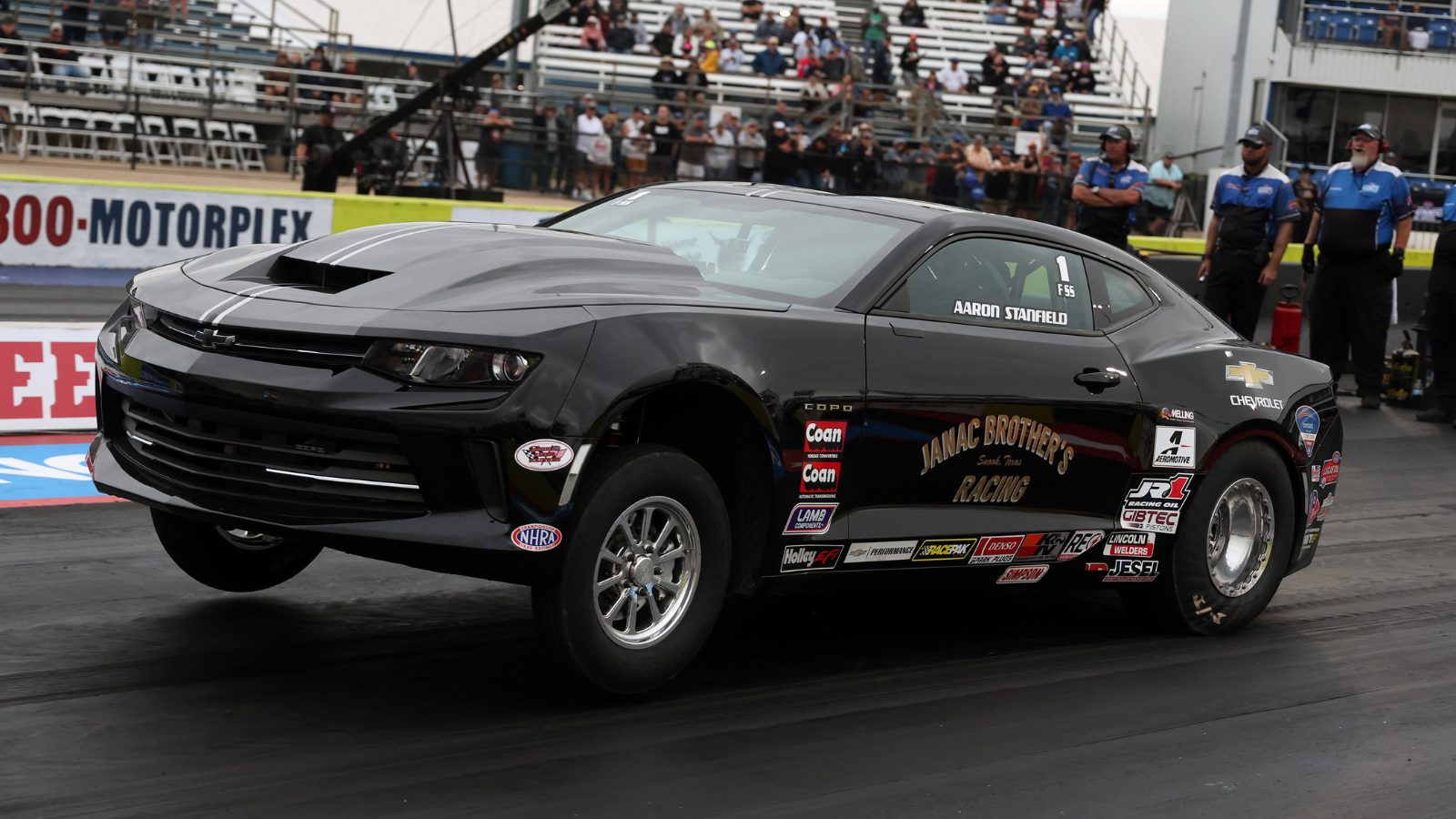 Stanfield should have run Bill Skillman and the Ray Skillman Auto Ford Cobra Jet in the final round, but Skillman was unable to make the call. Second in points, Skillman had a bye run into the semifinals where he would take the win on the starting line. Stephen Bell had the Stanfield Racing Engines Chevy go red by 0.028-seconds while Skillman would go 8.055 at 137.61 after hurting the engine mid-track resulting in his inability to make the final round.
"Definitely was a weird feeling running a solo in the finals. As racers we never want to see that. Its' unfortunate with the quick turnaround today, its hard to change the engines in these cars," Stanfield said. "I hate it for Mr. Skillman, but we had a fast hot rod that was going to be tough to beat."
Through the Constant Aviation Factory Stock Showdown Bounty Program Stanfield will carry the $1,000 bounty into the 2023 season.