Alexis DeJoria, the Bandero Premium Tequila Toyota GR Supra Funny Car driver, is geared up and ready to conquer the challenging Bristol Dragway once again. With an illustrious history at this iconic venue, DeJoria aims to bring her A-game and clinch a victory at the Bristol event for the second time in her career.
Looking back at DeJoria's impressive track record, one cannot forget the unforgettable 2012 Bristol event. It was here that she made history, reaching her career-first final round. Guiding her to that remarkable runner-up position was none other than the accomplished Del Worsham, DeJoria's crew chief and co-owner of DC Motorsports. The dynamic duo left a lasting impression and now stands on the precipice of adding another chapter to their Bristol success story.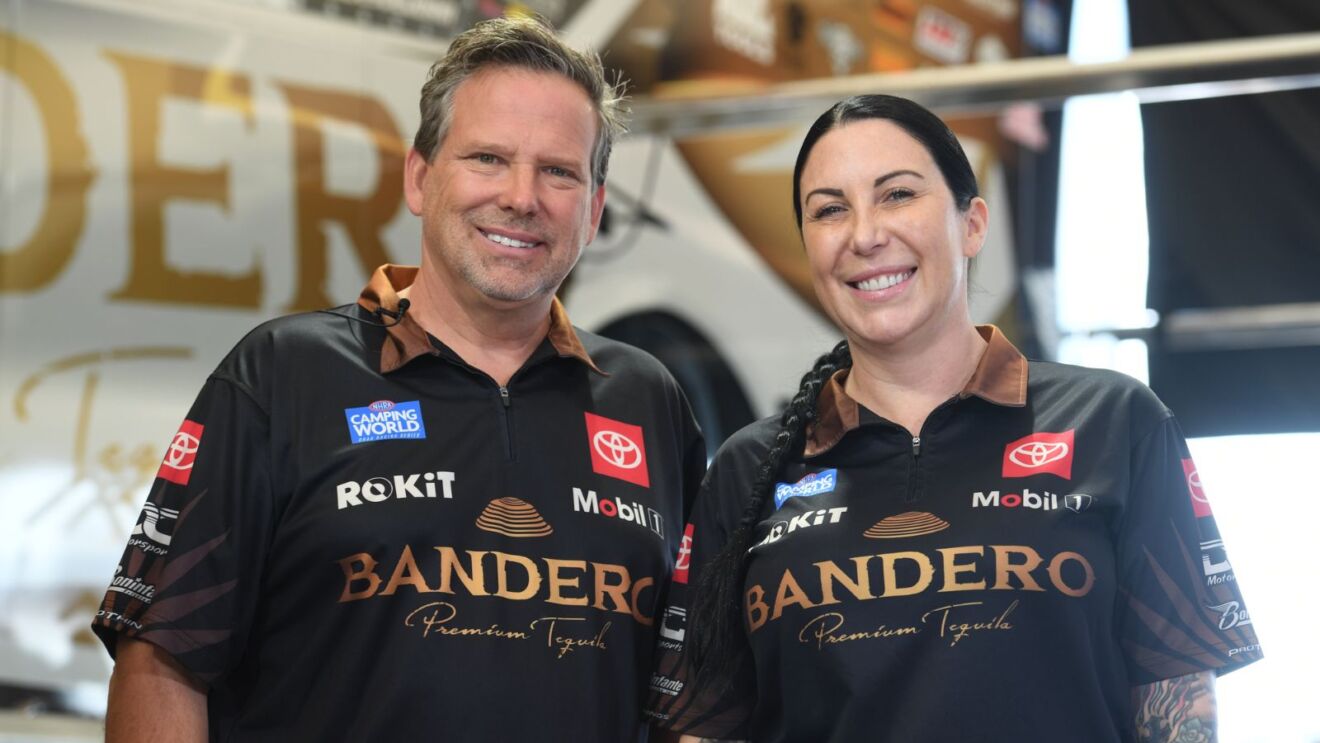 This year marks the fourth time DeJoria and Worsham will unite their racing talents at Bristol as a formidable driver-tuner partnership. Their chemistry and shared determination have already yielded incredible results. In 2021, they hoisted the Bristol trophy triumphantly, etching their names into the track's racing lore. In the following year, they blazed their way to the semifinals, narrowly missing out on another shot at the coveted winner's circle.
Despite the recent disappointment of an unfinished race in Epping, DeJoria remains undeterred. The upcoming doubleheader at Bristol presents a unique challenge—racing while qualifying for another event simultaneously. It's a demanding task that requires skill, focus, and unwavering determination. However, DeJoria embraces the excitement and views it as an opportunity to showcase her prowess on the track.
Speaking about the upcoming race, DeJoria exudes enthusiasm, stating, "Bristol is a great track and one of my favorites, so I'm excited. We've always done well there and would love nothing more than to put our Bandero GR Supra in the winner's circle." The stakes are high, with crucial championship points up for grabs. DeJoria aims to make a significant climb up the rankings, setting her sights on reclaiming a top-three position.
For drag racing fans, this weekend at Bristol promises to be a spectacle like no other. Get ready to witness the heart-pounding action as DeJoria and Worsham unleash their horsepower on the legendary drag strip. Their partnership is a force to be reckoned with, and their shared success at Bristol is a testament to their unwavering dedication and skill.
The stage is set, and Bristol Dragway is bracing for a doubleheader event full of action, which also includes DeJoria and her Bandero Premium Tequila Toyota GR Supra Funny Car.